National
Chatmohar's green mango coming to Natore, Dhaka
---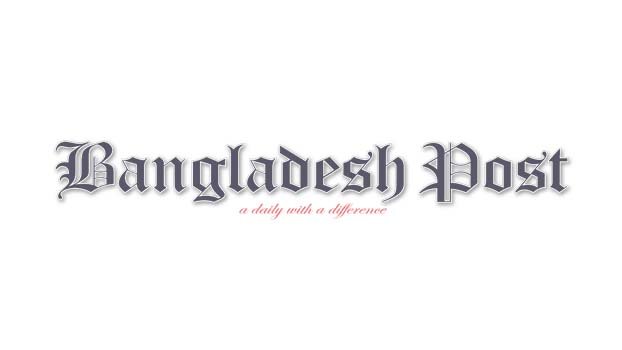 Green mangoes of 11 unions of Pabna's Chatmohar upazila of Pabna are going to various markets and companies of Natore and Dhaka. However, consumers are being forced to buy mangoes at higher prices as intermideris are collecting incentives at five levels from the sale of green mangos.
Green mangos are widely used in making pickles, jams, jellies and sauces. Many mango orchard owners are selling immature undeveloped varieties of mangoes in the hope of earning some cash. It is being feared that production will be affected for this.
Small mango traders are buying mangoes on tree contracts (assuming the yield) and selling them at kgs in the market. The farmers are incurring loss from this. Small mango traders are selling mangoes through warehouses. Another group of traders are buying the mangoes from the warehouse owners and sold them to the big storekeepers in different districts of the country including Dhaka.
Later, retailers buy mangoes from those warehouses and sell them to consumers. In this way, the mangoes are reaching the hands of the consumer travelling the handsintermediaries at four to five stages. As a result, even if the consumers are buying mangos at a higher price, mango farmers are getting much lower prices for the same.
Tofazzal Hossain Tafez Uddin, owner of Siam Fruit Store in Haripur of Chatmohar, said green mangoes are sold in different markets of Haripur Bazar. Green mangoes are being sold every day from noon
to night.
Mangoes come to Haripur Market from the remote areas of Bhangura, Faridpur, Atgharia and Baraigram upazilas including 11 unions of Chatmohar. Most of the mangoes are produced in Parshadanga, Banagram, Suigram, Hadal, Baoikola, Zonal, Garfa and Chandai of Pabna.
"Currently, we are buying green mangoes at the rate of Tk 500 to 700 per mound and sending them to various markets and companies of Dhaka and Chattogram. Green mangoes are sold in local warehouses from mid-April and continue until the end of July. After a few days, green mangoes as well as ripe mangoes will be sold in the local markets. At least two thousand people of different classes in the area are directly or indirectly involved in the mango business and they are incurring losses due to the ongoing lockdown," he added.
Hazrat Ali, the owner of Bismillah Fruit Store said, "Mangoes are being sold at a price of Tk 10 to 15 per kg in Haripur market depending on the current size. Farmers are losing money due to low price of green mango. We are also losing money by reducing the prices as per the comapanies' demand".
Chatmohar Upazila Agricultural Extension (DAE) Officer Md. Al Imran said different varieties of mango are cultivated on about 212 hectares of land in Chatmohar. Mangoes are often attacked by insects; they rot, and even get damaged by storms and hailstorms.
When the improved varieties of mangoes ripen in the Bengali month of Jaistha, both the demand and the price of pickled mangoes go down. So in the hope of cash, the garden owners are selling undeveloped varieties of sour Guti Mango. It is feared that the overall production will be affected due to the early sale of small unripe mangoes.
However, if the price of green mango increases, the garden owners will benefit.