Country
Chatmohar farmer sets example growing veg on sugarcane field
---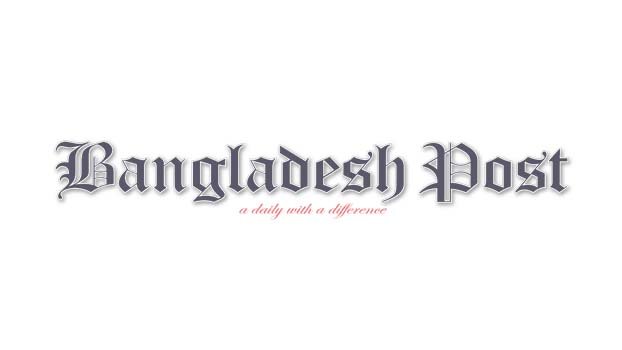 Afzal Hossain, a farmer from Dolong villageof Chatmohar, Pabna, has made a fortune by cultivating a varities of vegetable with sugarcane and earning around Tk 1.5 lakh a year from one bigha of land.
On his farmland, he produces two or more crops simultaneously throughout the year. With a long-term crop, he cultivates a variety of vegetables, including short-term tomatoes and eggplants.
According to the Chatmohar Agriculture Office, sugarcane has been cultivated in 95 hectares of land in Chatmohar this season. Of this, 20 hectares are under mill zone. The remaining 75 hectares of land is outside the scope of sugarcane mill zone.
Afzal Hossain, a farmer from Dolong village in Chatmohar's Bilchalan Union, said he has been cultivating sugarcane for the last ten years. This year, he has chewed sugarcane of Ishwardi-42 (Rang Bilas) variety in one bigha of land.
About ten months ago, he planted sugarcane saplings in this land. Then he planted eggplant seedlings adjacent to sugarcane saplings as a companion crop. He sold these eggplants worth Tk 20,000 from this land.
As soon as the planting of eggplant was completed, at the beginning of the winter season, he planted the improved varieties of tomato seedlings with sugarcane. He sold tomatoes for around Tk 30,000. After selling the tomatoes, at spring season, he chopped the land well and applied additional fertilizer at the beginning of the sugarcane planting.
In about 4 months, the sugarcane stalks have become quite large. Sugarcane also grows to about 5 to 6 feet tall. He added that he has already started selling sugarcane. Each sugarcane stick is selling at an average of 15 Tk. He has about 9,000 sugarcane sticks in this land.
The total cost of cultivating sugarcane, eggplants and tomato in this land was about Tk 40 thousand. He said that he will get a profit of about one and a half lakh Tk in one year from this one bigha of land, he added.
In this regard, Chatmohar Upazila Agriculture Officer AA Masum Billah said, more sugarcane is cultivated in Failjana, Mathurapur, Haripur and Dolong areas of Chatmohar. Sugar is made from sugarcane in the mill zone. Molasses is made from some of the remaining sugarcane.