Country
Chatmohar farmer set example in rearing silky chicken
---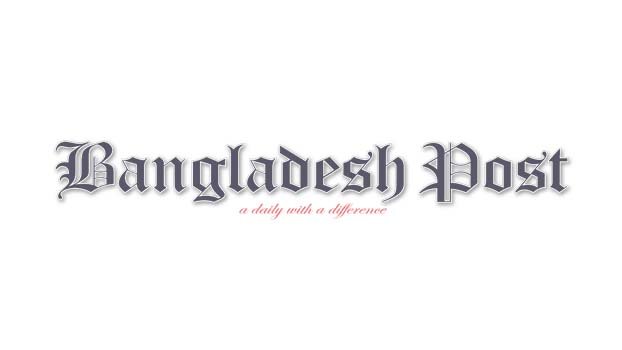 Silky Chicken is a breed of ancient chicken with exceptional, glossy and silky soft smooth feathers. These chickens are thought to be descended from ancient Asiatic chickens and to have soft fluffy silk feathers.
Silky chickens with five claws on each foot, black skin and bluish ear lobes are usually reared for entertainment, display and medicinal qualities.
Jiban Musulli of Dhulauri Kuthipara village in Haripur union of Chatmohar upazila in Pabna started keeping a limited range of silky chickens a few months ago. Being profitable, he is now choosing it as an additional source of income.
He said, "About seven months ago, I started raising 10 of the 15-day-old silky chicks from Tebaria Hat in Natore for Tk 13,000. One of them was lost at an early age. After six months of rearing, the hens start laying eggs. I have already sold five big silky chickens for Tk 17,500.
"Now I am raising two roosters and two chickens. Each of them weighs about one and a half to two kg. I am getting two eggs every day. Of these, twenty chicks have been hatched which cost about Tk 10 thousand. I am selling the eggs for Tk 1200 per dozens. I am feeding broiler feed to small chicks and layer feed to big chickens", he added.
He added that keeping silky chickens seems to be quite profitable. Silky chickens can be reared along with other household chores. I am now earning extra income from raising silky chickens which is playing a helpful role in running the household.
Veterinary Surgeon Dr. Roknuzzaman, the Animal Resources Officer in charge of Chatmohar, said that silky chickens are calm in nature. Light-weight chickens weigh between one and a half to two kilograms. The bodies of roosters are covered with soft feathers like silk. These chickens are more prone to laying eggs than other chickens. Because the feathers are soft, they cannot fly.
"There are some other colors in the world including white, black, gray, blue and silky. Silky chickens can be easily reared inside small houses, fences or cages. The life span of these chickens is about nine years. Many people are now interested in raising silky chickens as they are profitable and generate additional income", he added.
Dr. Ruhul Quddus Dollar said that many people eat silky chicken as a hobby to build a muscular body. Moreover, silky chicken meat is good as an antidote for many diseases including autism and diabetic. Its eggs are also rich in many nutrients.