Country
Char children engaged in manual labour
---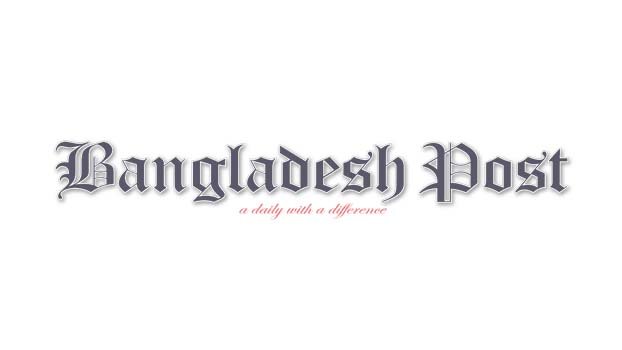 Hundreds of children of various charlands of Rajahahi are being engaged as child labourers by leaving schools due to utter poverty and absence of facilities of education. Specially, amid the Coronavirus pandemic and the devastating erosion of the char villages on the river Padma have rendered hundreds of char residents homeless.
Utter poverty and absence of suitable work, parents of the children of those char villages are being forced to employ their children to hazardous, hard work for their survival.
Frontier Char Khidirpur village was badly devastated by erosion of the river during the second week of July. Hundreds of residents of the village were forced to take shelter in various slums and road sides of Rajshahi city and other places of the district following the erosion and flooding.
Mushida Begum (55) and Sagora Begum(40), two erosion affected house wives of Char Khidirpur who took shelter by making make-shift camp beside the road at Rajshahi court area informed, the erosion and recent flooding of the river has forced all the char people to evict their houses and to take shelter to other places.
Their houses have been collapsed and shifted, the lands have been devoured by the strong current of the river and they have no way to live but to die in starvation. As a result, they have forced to employ their children to work in the construction site as labourers. They further mentioned there were two Primary Schools (including a madrasa) at the char village where their children used to study. But, after the devastating erosion of the village, they have no idea where those schools have been relocated.
According to sources of Rajshahi district Primary Education Office and Godagari Upazila Primary Education Office, there are seven s government Primary Schools and two non-government primary schools in Majardiar union, Char Asariadaha union of Godagari upazilas and in Char Khidirpur village under Paba upazila.
Though the turnout of students at class one is satisfactory in those schools, they started to drop out from class two to class three. Moreover, many students do not attend school regularly even after getting admitted. Now, due to Coronavirus pandemic all the schools are closed and due to devastating erosion of the river, the schools of Char Khidirpur village along with the BDR camp there are being threatened to be devoured by the river any time. People of the village, however, have already abandoned the village and have shifted their houses elsewhere in the district.
Hasem of village Char Majardiar informed, the first priority of the children is to work at the fields as farm labourers with their parents or independently. They only proceed to their works whenever they do not have any work at their fields or at houses.
Shahidul Islam of Char Naoshera under Godagari upazila informed, students attend classes two or three days a week because they are engaged in jobs at the construction sites or at the fields in other days of the week.
He further said, now the farmers have no work except in the construction firms and fishing in the river. But, the fish is not available in the river and all the farmers of the char village are not efficient in fishing and many of them have no fishing boats. As a result, along with them most of their school going children are being employed in construction jobs.
Aslam (10)son of Anarul Islam is a student of class three of Manikchalk Government Primary School. He informed while he was promoted to class III, his father stopped him going to school and employed him as a farm labourer.
Anarul Islam informed, he cannot afford his seven member family by working alone and as a result, he forced his son to leave the school and to work as a labourer.
Amena Khatun(8) daughter of late Asim Uddin of Char Boyramari informed, she enrolled herself as a student of class one at the local primary school last year but was forced to leave school after the death of her father last November. She now works as a house maid in neighbour's house and to maintain her family with her mother and younger sister and brother. She said, she was extremely eager to go to school but want barred her from going there.
Sanaullah, a retired Professor of a private college at Char Asriadaha vilage informed, due to increase of want and poverty, hundreds of children of the char villages are being deprived of basic food and education. In this connection he informed, more than 300 poor children of various char villages are not only deprived of their education but also regularly starved.
Many children also eat only one time a dy. He demanded to the government to start special feeding programme for the poverty stricken, hungry children at first for children of char villages and then to ensure attendance at the schools.