Country
Chalanbeel area lacks processing, storage facility for dried fish
---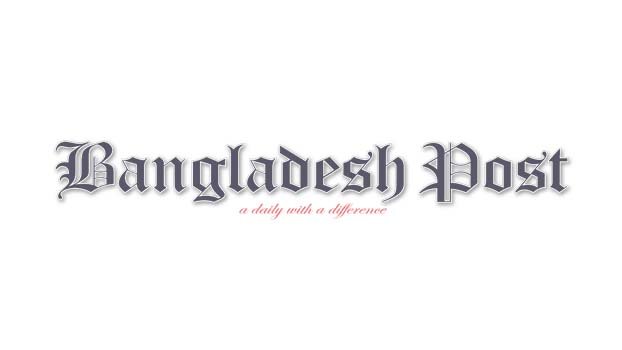 In Chalanbeel area of Pabna's Chatmohar upazila, drying of fish on a limited scale starts from Bengali month Bhadra every year. As the water recedes, the supply of fish increases. Even at the end of the month of Ashwin this year, not much fish is being caught by in the Chalanbeel area.
Dry fish traders have already started drying fish in a limited range. It is hoped that the fish drying work will be in full swing in the months of Kartik-Agrahayan.
The dry season workers of Chalanbeel area are busy this season. Hundreds of women and men workers in the Chalanbeel area are working to buy, wash, dry and sort the fish from morning till night. The Bonpara-Hatikumarul highway has been constructed in the middle of Chalanbeel.
The smell of dried fish will come to anyone's nose while crossing the Mahishluti area while walking on this road. Apart from that, fish is dried in different areas of Chalanbil including Atrai, Chatmohar, Bhangura, Gurudaspur, Singra, Halti, Lahiri Mohanpur.
Notable 48 beels, 14 canals and 11 rivers in Chalanbeel area at one time in large quantities Kai, Magur, Bamcha, Rui, Katla, Mrigel, Baush, Ayr, Rita, Baghair, Chital, Foli, Boal, Pabda, Tengra, Baim, Shail, Gajar, Taki, Nadai, Shing, Khalisha, Puti, Shrimp, Kakla, Fatashi, Bashpata, Mausi, Rayak, Chang, Chanda, Chela, Chapila, Gagar, Bhool, Gujya, Baumach were found. Fishermen used to catch fish with the help of different types of fishing equipment.
Then they did not understand what was lacking. During the rainy season, he used to send fish to different parts of the country. The surplus fish used to dry. Dried fish was sent to various places in the country including Syedpur and Nilphamari in the north.
In the evolution of time, many species of these fish are now on the verge of extinction. Although the species and quantity of fish have decreased, about one hundred dry fish traders and thousands of dry fish workers still make a living by drying fish.
Abdul Gafur, a dry goods trader from Binayekpur village in Ullapara, Sirajganj, is drying fish to get a roadside dry hut in the Mahishluti area of the Hatikumrul road in Natore's Bonpara-Sirajganj. He said that at present, raw puti fish is being sold at Tk 20 to 35, Chada at Tk 15 to 25 and Khalisha at Tk 20 to 30 per kg. When 40 kg of raw fish is dried, 13 kg of dried fish is made. At Syedpur, Nilphamari, Rangpur, dried fish is being sold at Tk 50 to 100 per kg, Chada at Tk 50 to 80 per kg and Khalisha at Tk 70 to 100 per kg.
He said the dry goods traders have been at a loss since the beginning of the current season due to low prices in Mokam. So far he has lost about 75 thousand rupees. Drying of other fish has not started yet.
Nannu Hossain, a dried fish trader from Shapgari village in Gurudaspur, has been trading dried fish for about 26 years. He said there is a huge demand for putty fish in the Chalanbeel area of India. It costs us a lot of money to send fish to Nilphamari, Syedpur and Rangpur. Salt is given in limited quantities to facilitate fish conservation. He added that the dried fish business also depends on luck. We are suffering due to the lack of storage facilities for processed dried fish in the Chalanbeel area and the lack of large dry fishing grounds nearby.
Senior Upazila Fisheries Officer Shariful Islam, who is working in Chatmohar (additional duty), said that every year in October-November, a lot of fish is caught in the Chalanbeel area. Most of the fish in the area are going out as the communication system is good. Some fish are going to the dry attic. The dried fish traders of the area will benefit if the Chalanbeel-based dried fish sales center and conservation center are constructed.