City
CCC uses high-tech vehicles in road repairs
---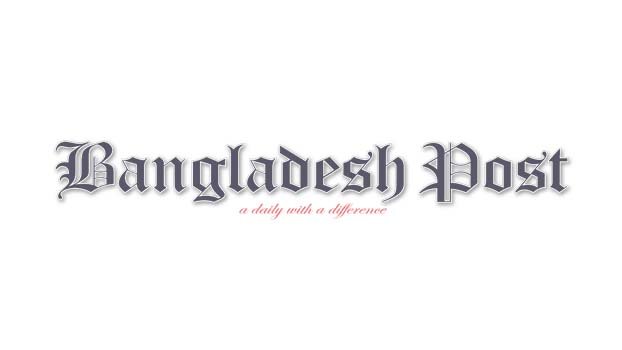 High-tech vehicles have been added to the CCC's fleet to speed up Chattogram city's road repair work.
Chattogram City Corporation Mayor Md Rezaul Karim Chowdhury inaugurated the road repair work with a new maintenance truck at the intersection of seven roads in the city's CRB on Sunday.
Mayor Md Rezaul Karim Chowdhury said, "The use of modern technology road maintenance trucks in road repairs would save both time and money. Trucks with modern technology are very effective and popular in the developed countries of the world."
CCC has procured the first road maintenance trucks in Bangladesh. Immediate repair of holes or cracks on the roads can be done with this truck. There will be no difficulty in repairing the road even in the rainy season, CCC sources said.
The mayor also said, "The use of these trucks would not require a separate asphalt plant. Instant mixtures can be made in it. Therefore, if the repair work is suspended due to rain or disaster, the mixture will not be damaged. The use of high quality emulsions in road maintenance trucks will maintain the quality of work and be long lasting."
The CCC mayor emphasized the need for trained operators, drivers and mechanics to make proper use of road maintenance trucks. Using this modern technology, CCC has gained the ability to do road maintenance work even in the monsoon season, he said. CCC mayor further said the Chattogram City Corporation is emphasizing on modern technology for waste management, including waste management.
CCC will clean 56 canals and 650 km of canals in the city. Since the first week of January, Chasik has been writing to the CDA asking for a list of canals and large canals outside the mega project with a list of 598 canals. After receiving this list, the duality of work will be removed.
He said that the canals and ditches where the soil has accumulated will be removed and the normal flow of water will be restored. He also asked the department concerned to take steps to manage the excavation work. The work of excavating the soil of the city's drains will continue till next monsoon, he added. CCC Chief Executive Officer Mohammad Shahidul Alam, Mayor's Secretary Muhammad Abul Hashem, Chief Engineer Rafiqul Islam Manik, Supervising Engineer Sudip Basak, Executive Engineer Biplob Das, Mirza Fazlul Quader, Joysen Barua, Touhidul Alam, Parichnab Paridarsh, CBA President Farid Ahmed, Vice President Jahedul Alam Chowdhury were present at the inauguration programme.