Country
CCC launches 'Door-to-Door' campaign on dengue prevention
---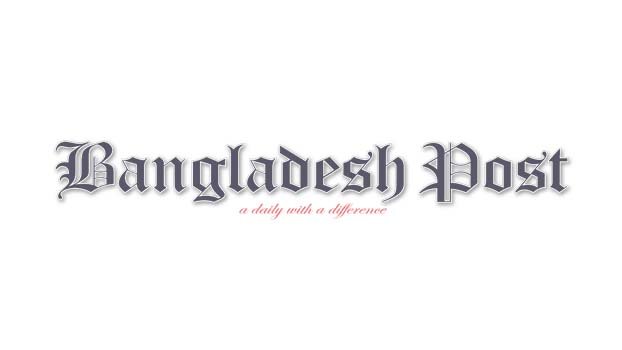 Chattogram City Corporation Mayor Md Rezaul Karim Chowdhury said, I am a servant of the people. I want to conduct city activities based on the opinion of the city dwellers. For this the help of the city dwellers is needed. Now we are fighting three issues. The problems are Covid-19 epidemic, dengue and chikungunya outbreaks. These problems are big threats to public health. However, dengue has not yet become so severe in Chattogram. Still, we went to the field to take measures to prevent the outbreak of dengue in the first part.
CCC Mayor Md Rezaul Karim Chowdhury inaugurated the campaign on Monday morning at Road No. 11, Block-B, residential area of Chandgaon Ward No. 4 of the city. Chattogram City Corporation has started a month long door-to-door campaign in 41 wards of the city to create awareness on dengue prevention by spraying newly purchased mosquito repellent 'Mos­kuba'. He said our 1500 urban community volunteers in 41 wards of the city will carry out activities to make the city dwellers aware in the door-to-door campaign against dengue. CCC cleaners and staff will be engaged in this activity. But the city dwellers also have to cooperate with our people and volunteers.
The mayor said, "We have procured new mosquito repellents by consulting and verifying with the entomologists and officials of Dhaka North and South City Corporation." Now the city dwellers also have to be aware of CCC as well. To prevent dengue, flower tubs, plastic containers, discarded tires, plastic drums, earthenware pots, buckets, coconut shells, battery cells, water stored in the building under construction should be discarded every three days. The container needs to be cleaned to remove the mosquito eggs attached to the used container. Unused pots should be kept upside down so that water does not freeze. Any negligence in complying with this instruction will result in a fine being imposed on the owner of the house or residential house concerned by the CCC mobile court.
Councilor Md. Esrarul Haque presided over the function. Panel Mayor Md. Gias Uddin, Waste Standing Committee Chairman Councilor Mubarak Ali, Ashraful Alam, Kazi Nurul Amin Mamun, CCC Secretary Khaled Mahmud, Chief Revenue Officer Md. Nazrul Islam, Chief Education Officer Lutfun Nahar, Zone Head Afia Akter, Special Magistrate Jahanara Ferdous, Additional Chief Accounting Officer Humayun Kabir Chowdhury, Executive Engineer (Mechanical) Mirza Fazlul Quader, Deputy Chief Cleaning Officer Morshedul Alam Chowdhury, Chand­gaon B-Block Residential Association President Advocate Ziauddin Ahmed, General Secretary Engineer Md. Ismail, A-Block General Secretary Md. Abdul Mansur, YPSA Sanjida Akhter, World Vision Robert Kamal Sarkar spoke on the occasion.