Country
Cattle feed crisis acute in Chatmohar
Many farmers turning to water hyacinth
---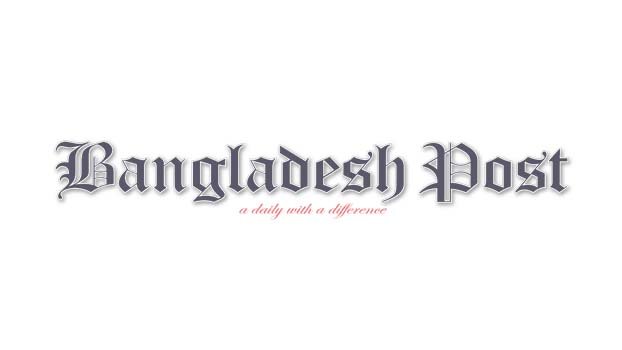 Cattle feed crisis has created a huge fuss in Chatmohar upazila of Pabna. Cattle feed crisis has arisen due to inundation of grazing lands due to rain water in several small and large Beels.
As a result of increase in the price of hay and other food, the farmers and cattle owners are in trouble with cows, buffaloes, goats and sheep. Many animal owners are turning to floating water hyacinths as an alternative to meet the food needs of cows and buffaloes in particular. It is learned that in the Bengali months of Ashar-Shraban, rain water enters the Beels of Nimaichara, Handial and Chaikola Union of Chatmohar. At other times of the year, it is possible to take the cows and buffaloes to the field during the day and feed them on the fallow pastures, but it is not possible to take the cows and buffaloes to the fields during the rainy and autumn months as there is water in the fields.
At this time the animal owners have to rely entirely on hay, khail, husk and other granular foods. In the Bengali months of Baishakh and Jaistha, farmers get some straw from Boro paddy but it is not enough to meet the demand.
As the price of straw was higher in the lower areas, the hay traders of those areas came to the Chalanbeel area and bought boro paddy straw at high prices from the area. Kushtia, Jessore, Jhenaidah, hay traders from the highlands of the north-west of the country are buying some hay on rented trucks and bringing it to Chatmohar area for selling them at higher prices.
Alhaj Hossain, a cow farmer of Aringail village in the upazila, said he has 9 cows and 3 calves on his farm at present. These cows have to be fed food worth about Tk 2,500 every day. At present in this area straw is being sold at around Tk 500 per mound, 37 kg husk at Tk 1430, 45 kg coconut husk at Tk 1650, 25 kg care feed at Tk 615 and rice polish at Tk 600 per mound
To save money, like many others, he himself cut water hyacinths from various canals and fed the cows. He added that some animal owners have to buy and feed cattle all the year round as they do not have land. They are eating frozen beans to buy animal feed at high prices throughout the year.
In this regard, Dr Md Roknuzzaman, Veterinary Surgeon, said that water hyacinth is not the ideal food for cattle. Due to the food crisis of cattle, many people feed on water hyacinth. But it contains more water. Excessive feeding of watermelon to cattle may lead to thin stools or indigestion.