Country
Cartwheel makers of Sirajganj struggle to survive
---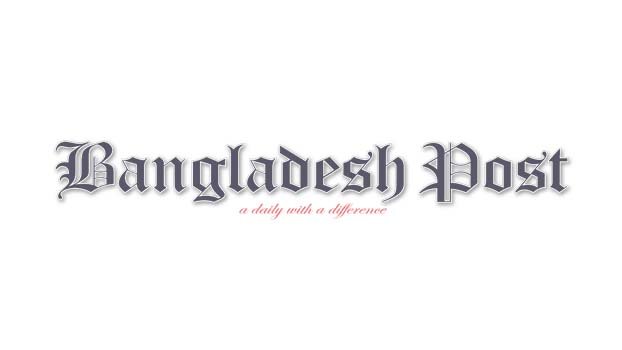 The condition of the artisans making cartwheels for cattle and buffalo carts in the Chalanbil area is deteriorating day by day. With the development of civilization, muddy rural roads have become obsolete and the usage of bullock carts and buffalo carts has become obsolete. Hundreds of cartwheel makers have become unemployed due to the shortage of cattle and buffalo carts. Many are now living inhumane lives with their families.
Chalan Beel is mainly located in Tarash of Sirajganj, Raiganj, Ullapara, Shahjadpur, Chatmohar of Pabna, Bhangura, Singra of Faridpur Natore, Gurudaspur and Atrai upazila of Naogaon district.
At one time, due to the muddy roads in the area or the lack of roads to transport crops to the beel, transportation of crops and other commodities, transportation and even weddings to the bride and groom had to rely on bullock carts. Hundreds of artisans at that time made a living by making wooden wheels for cattle and buffalo carts.
It is learned that wheels are still being made in a short range at Kachikata Bazaar on the banks of river Atrai in Morshinda Union, a rural area about 12 km away from Gurudaspur Upazila Sadar in Natore district inhabited by Chalan Beel.
Nazrul Islam, a wheel maker, said that at different times of the year, Aman paddy, Boro paddy, garlic, mustard, wheat and vegetables had to be transported from the field to the farmer's yard and for sale in different hats and bazaars by carts pulled by cattle and buffaloes. However, many farmers in the remote villages of Chalan Beel have not been able to meet the demand for wheels due to the demand for cattle and buffalo carts, said Fani Khandaker, 62, a farmer from Bastul village in Chalanbil.
Wheel maker Nazrul Islam, said that he has been working as a wheel maker in various wheel making factories in Chalan Beel region for about 47-48 years. And from here, his family lives on the money he has earned. Hundreds of such artisans made a living by making wheels. However, at present, hundreds of artisans involved in making wheels have become unemployed due to lack of work. Again, many have changed professions out of necessity. Nirmala, a craftsman from Atrai, said that the wheels made of hard wood obtained from acacia wood chips are durable and are not used for making other wood wheels. However, as acacia wood is becoming increasingly scarce and its need is declining, the artisans involved are struggling to make ends meet.
Another wheel maker, Subrata Sarkar, said that the work of making wheels is hard work. It takes 5-6 days to make a pair of wheels. Which is sold for 8-10 thousand Tk. And if one make a pair of wheels, a craftsman gets 600-700 Tk. It takes 3-4 days.
At present in 8 upazilas of Chalanbil there are only 8-10 handicraft makers in the market. Nripendra Nath, 65, a wheel maker at Chanchkair Bazar in Gurudaspur, said most of the artisans have shifted to other occupations as there is no job for them. Only in the remote villages of Chalan Beel area, some farmers are using ox-buffalo carts, so the work of making wheels is in going though it is seeing it's last days of glories.