National
Call to save Rajshahi Homeopathic Medical College and Hospital
---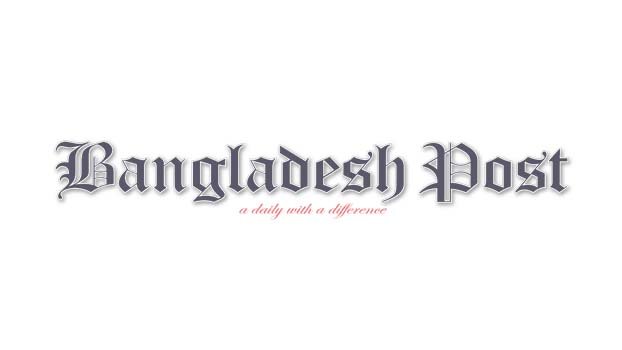 Teachers, students and sympathizers of Homeopathic medicine formed a human chain at Shaheb bazaar zero point of the city on Thursday morning in protest against the conspiracy to ruin the Rajshahi Homeopathic Medical College and Hospital. Presided over by Dr. Anisur Rahman, Principal of RHMCH, the hour-long human chain programme was attended and addressed by Dr. Sher Shah, former teacher of RHMC as the chief guest.
Conducted by Dr. Mostaque Ahmed, the programme was, attended and addressed, among others by the President of DHMS Association Dr. Mahiduzzaman Faruk, Organising Secretary of DHMS Association Dr. Alamgir, Dr. Shahab uddin Ahmed Liku, Dr. Raihan Kurshi, Abdul Khaleque Biswas and Dr. Sayera Banu.
Speakers at the human chain programme said, conspiracy was hatching to ruin the traditional Rajshahi Homepathic Medical College and Hospital esablished by popular leader Mother Bauz in 1966. They vehemently protested the bid against the conspirators and called upon the people to come forward to save this traditional institution of Rajshahi. After the end of the human chain, the organisers of the programme submitted a memorandum of demands through the Deputy Commissioner of Rajshahi to the Secretary of the Ministry of Health.