Country
Call for keeping vigil against anti-nation plots
---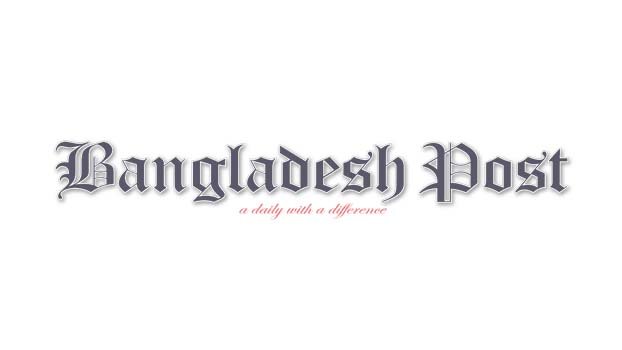 Chittagong Divisional Commissioner Md Kamrul Hasan said the task force and mobile court operation would be intensified to curb arms smuggling, smuggling of various types of drugs including yaba and cannabis, smuggling, terrorism, rape, eve-teasing, indecency, theft, fuel oil smuggling and smuggling.
He said this in his speech at the Regional Anti-Smuggling Regional Task Force Meeting, Divisional Law and Order Committee Meeting, Divisional Women and Child Abuse Prevention Committee Meeting, Divisional Birth and Death Registration Taskforce Meeting, Coordination Meeting of Chief Executive Officers of District Councils, Coordination Meeting of Deputy Commissioners, Divisional Revenue Conference on Monday. The divisional commissioner said the concerned district administration, BGB, Coast Guard and other law enforcement agencies should be on high alert in this regard. Recently a mahal has been working all over the country to destroy communal harmony. They are being identified and brought under the law.
Read more: 'Sampriti Bangladesh' urges all to maintain communal harmony
"We must always be vigilant against anti-national conspirators," he said.
At the same time, we have to keep an eye on the products of any country including India so that they do not enter the country in an illegal way. Future generations must be protected from the curse of drugs. Those concerned have to work sincerely to complete the forthcoming UP elections in a fair and peaceful manner.
The Chittagong Divisional Commissioner's Office organizes these meetings separately. Senior Assistant Commissioner, Divisional Commi­ssioner's Office, Executive Magistrate Khandaker Ikhtiyar Uddin Md. Arafat, Senior Assistant Commissioner, Executive Magistrate Tanvir Hossain presented the decisions and progress of the last meeting.
Chittagong Range DIG Md Anwar Hossain said the number of cases is increasing day by day due to various crimes. Most of the cases are related to drugs and smuggling. There are more than 75,000 cases related to drugs and smuggling pending. Due to these not being disposed of in time, the court case is getting longer and longer. The judges of the court, the PP and the concerned should be more sincere for speedy disposal by identifying the reasons why the cases are not being disposed of. He said that in order to reduce the number of cases, drug and smuggling cases could be divided into district-wise and taken to a special or speedy trial tribunal for speedy disposal. Police operations to curb terrorism, repression, theft and robbery and recovery of weapons are continuing. No deterioration of law and order will be allowed in the district by capitalizing on any incident. The police are ready to deal with any situation. Chittagong Metropolitan Police (CMP) Commissioner Saleh Moham­mad Tanvir said, "I was deeply concerned about the recent attack on communal harmony by an insidious group in different parts of the country, including Chittagong." Several people have been arrested in connection with the tearing down of a banner near JM Sen Hall, the largest pavilion in the city. Efforts to arrest the rest continue. There was panic in the city over this incident. A group is spreading rumors on Facebook to destroy communal harmony, engaging in various misdeeds on the pretext of religion. The administration is keeping a close watch on them. You have to be aware of this.
Divisional Commissioner Md. Kamrul Hasan presided over the function. Additional Divisional Commi­ssio­­ner (Overall) Dr. Prakash Kanti Chowdhury, Chittagong Range DIG Md Anwar Hossain, BGB Zonal Commander Colonel Rashed Akbar, Divisional Health Director Hasan ShahriarKabir, Chttogram Deputy Commissioner Mohammad Mominur Rahman, Bandarban Yasmin Parveen Tibriji and others were present the time.