City
Call for development of walking and cycling infrastructure in city
---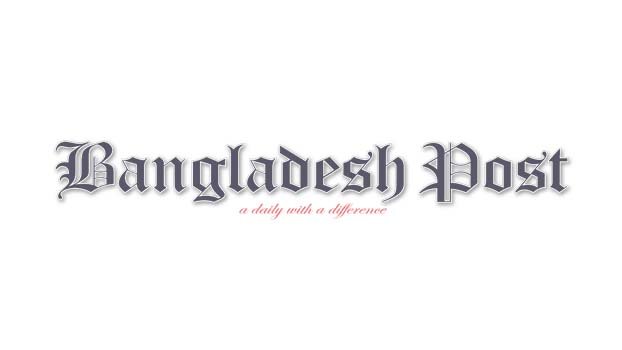 Rights activists have called for the development of walking and cycling infrastructure and walkable areas into planning law and policy in Bangladesh. They also called for improving walkability especially in Dhaka city in order to make it easier for the city dwellers to lead a healthier and happier lifestyle without the need for a private car.
They said, "Wherever the dependence on private cars has increased in the world, problems like traffic jams, time wastage and fuel wastage have become dire. We are celebrating the World Private Car Free Day as we want to highlight to policymakers the importance of private car regulation and ensuring walking, cycling and public transport friendly urban transport systems."
The rights activists said these at a rally in Dhanmondi area in the city on Friday (September 22, 2023). The rally was held under the title 'Ride cycle and walk short distances, avoid private cars'. A colourful procession was also brought out in the area.
The programme was arranged marking the World Private Car Free Day-2023.The day has been celebrated in Bangladesh since 2006. Representatives from various non-governmental organisations and a number of students from Rayerbazar area took part in the event.
Chairman of Save the Environment Movement Abu Naser Khan presided over the event; while councilor of Ward No. 34 of Dhaka North City Corporation (DNCC) Sheikh Mohammad Hossain Khokon was present there as the chief guest.
Assistant project officer of Work for a Better Bangladesh (WBB) Trust Md. Mithun moderated the programme, while director of WBB Trust Gaous Pearee, senior project manager of WBB Trust Ziaur Rahman, president of Civil Rights Protection Forum Hafizur Rahman Moyna, general secretary of Pratyasha Madhok Birodhi Songothon Helal Ahmed, general secretary of Bangladesh Paribesh Andolan (BAPA) Alamgir Kabir and executive director of Institute for Planning and Development Adil Mohammad Khan also spoke on the occasion, among others.
In his speech, Sheikh Mohammad Hossain Khokon said, "We are all aware of the problems caused by private cars. As the number of vehicles increased due to vehicle-centric urban planning, traffic jams also increased uncontrollably. Now measures should be taken to control the use of private cars."
In his presidential speech, Abu Nasser Khan said that only 5-7 percent of people in Dhaka city have private cars. Consequently, traffic congestion has become such that the speed of vehicles has dropped below the average walking speed. There is no alternative to control the number of private cars, improve bus service and ensure a fair environment for walking to bring back the liveability of Dhaka, he added.
In her speech, Gaous Pearee said that only 10.5 percent of the 13,865 km roads in Rajuk's jurisdiction are more than 20 feet wide. Restricting or completely banning private cars on unpaved roads, and making the entire city free of private cars for one day a week could be taken, she opined.
Gaous Pearee further said that air pollution and noise pollution are directly related to the increase in private cars. Dhaka city is one of the top five most polluted cities in the world and the noise level in different parts of the city is almost two times higher than the standard. Reducing the use of cars will greatly reduce fuel costs, carbon emissions, air and noise pollution. As a result, the environment and health will also be good.
Helal Ahmed said that walking and cycling are not prioritized in the way mechanical vehicles are prioritized in transportation planning. It is possible to discourage people from using private cars for short distances by developing pedestrian and bicycle friendly transport system. Necessary budget allocation is required for this purpose, he added.
Adil Mohammad Khan said that the number of private cars in Dhaka city is much more than the capacity. As a result, various problems including traffic congestion and pollution are increasing uncontrollably. Bangladesh Road Transport Authority should impose proper controls on registration of private vehicles through proper urban transport planning. Along with this, it is necessary to create car-free roads through planning analysis, he opined.