National, Front Page
Transshipment deal with India
Business future too promising
---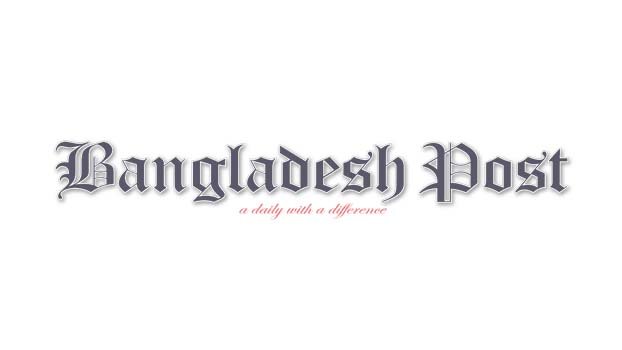 The transshipment agreement between Bangladesh and India will further strengthen the Indo-Bangla bilateral trade relations in days to come with the creation of a huge job opportunity, investment, prompt business and financial services.
Experts expressed that the new trade relationship with India has also created new possibilities. The country's two main seaports need to be fully prepared to reap benefit of the agreement.
Prof Syed Abdul Hamid, Professor of Department of Health Economics at Dhaka University told Bangladesh Post, "It is indeed a good initiative between the two neighboring countries. Our country can generate more profits, employment opportunities, investment and others, if we can ship goods through our vessels from India, transport goods from our ports to India through our vehicles, and pay charges as per policy. It will certainly boost our economic activities."
"On the other hand, as our country imports a large number of products from India, shipping through sea ports will reduce the time and cost for us," he said, "In order to create a win-win situation, we must have a proper plan to realize taxes and relevant charges to maintain our ports, roads, and other infrastructures."
Riva Ganguly Das, Indian High Commissioner in Dhaka while inaugurating the newly built science building of the Alipur Rahmania School and College in Hathazri in Chattogram on Thursday, said India-Bangladesh relations have reached "new heights" and both the countries have expanded their cooperation to cover a wide range of areas.
Professor Mustafizur Rahman, a distinguished fellow of Centre for Policy Dialogue (CPD) told journalists, "Almost all our import-export trades are controlled through Chittagong and Mongla ports. In the last few years, several development projects are being implementing in these two ports. Construction of new terminals and procurement of new machinery are still going on. We have to ensure that these projects are implemented within the stipulated time by maintaining the highest standards."
On the other hand, country's two major port official sources said that if the trial transshipment of goods from India to its northeast, via the Chattogram and Mongla ports is sustained, business of these ports will also increase gradually.
Rear Admiral SM Abul Kalam Azad, chairman of Chittagong Port, said that the port authorities already procured several new equipment to meet the new challenges. We have recently added 10 new cranes with the existing four. Construction of the first phase of New Mooring Overflow Yard has been completed at a cost of Tk 91 crore. Two mobile harbor cranes have been collected."
"Besides, proposals have been submitted to the ministry to procure 104 new machines for the port operation. The port vessel speed limit has been increased from seven nautical miles to 50 nautical miles. Construction of Patenga Container Terminal has also started. When the construction is completed an additional four and a half lakh containers can be handled," he added.
At the Mongla Sea Port, to handle the surplus goods five projects are under implementation at an estimated cost of Tk 827.83 crore. Recently, 75 equipment procurement projects worth Tk 433 crore have also been passed. Besides, the perimeter of the port is being increased from one kilometer to four kilometers.
Till date, on an average 20-feet-long one lakh containers to and from India have been shipped to Bangladesh annually. But, from now on, the volume of container goods shipment will increase many-fold.
Last week India flagged off the first trial of container ship from Kolkata to Agartala through Chattogram Port. This is the outcome of a pact signed by the two countries on coastal shipping in 2015 and another in October 2018 on the use of Chittagong and Mongla Ports for trans-shipment of goods to and from India.
During the visit of the Prime Minister Sheikh Hasina to India in October 2019, both sides had welcomed the conclusion of Standard Operating Procedures for the use of Chattogram and Mongla ports for movement of goods to and from India, creating a "win-win" situation for both the countries.
It is to be noted, Bangladesh imports many other manufactured goods from other ports in India such as Nhava Sheva, Mundra, Cochin, Tuticorin and Chennai. All these ports are connected to Chittagong Port through transshipment via Colombo or Singapore, leading to long transit and higher cost for Bangladesh importers.