Country
Bumper yield of garlic in Tarash
Farmers hope to get better price this season
---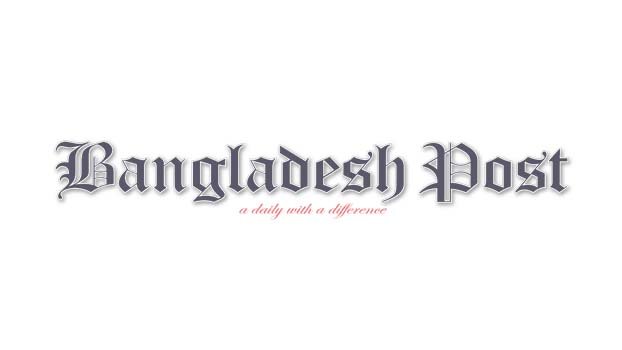 The scent of garlic is now pervasive in the vast fields of Tarash upazila of Sirajganj, famous for its granary. Farmers are smiling this year as bumper crop of garlic has been harvested without cultivation.
It can be seen on the ground that the farmers of Charhamkuria, Charkushabari, Nadosaidpur, Dhamaich, Sabujpara, Binnabari, Dighi Saguna, Kundail and Dhamaich areas of the upazila are busy picking garlic in the field. Besides men, women are also cooperating in garlic production.
Shah Alam of Naokhanda village in Saguna union of the upazila said, "We have planted garlic without cultivation in the hope of profit. Even then, fertilizers and pesticides have been spent at the rate of Tk 40,000 to Tk 45,000 per bigha. This time I planted garlic in five bighas of land. Yields have also been bumper. There will be good profit if farmers get a fair price. Because in the current market I am selling garlic at the price of 1 thousand to 1 thousand 2 hundred Tk."
Rahman Ali, a garlic farmer from Charhamkuria village, said, "I have leased about four bighas of land without any cultivation. It cost me about 40,000 Tk per bigha." However, he said that he would get a lot of money if he got a fair price this time but he has sold some garlic in the market at the price of 11 hundred Tk.
Abdul Hamid, a farmer from Mahishluti village in Naogaon Union, said, "Last year, we farmers sold garlic per maund for three to three and a half thousand Tk."If we have that price again, we will smile. Losses do not have to be counted."
Many farmers including Rahim, Hannan and Mohammad Ali of Charhamkuria village of Magura Binod Union said that the farmers of this area cultivate garlic without any cultivation every year. As the profit from paddy cultivation is very low, farmers are becoming interested in garlic cultivation. Although it is sown without cultivation, the incidental cost including fertilizer, pesticide and labor wage has increased this time. If the market price is low then they have to count the losses. However, they are optimistic as the yield is good.
According to the Tarash Upazila Agriculture Office, the wet soil of November-December is suitable for garlic cultivation in early winter. Growing garlic without cultivation is becoming popular among the farmers in Chalan Beel area day by day. Low cost, good yield and high profit margins, so they have become interested in garlic cultivation. Although the target has been set to cultivate garlic in 515 hectares of land per year in Tarash upazila alone, this year the price of garlic has been reduced to 465 hectares.
Meanwhile, even if garlic is cultivated without cultivation, the production cost per bigha with fertilizer, seeds and pesticides is around Tk 35,000 to Tk 45,000. The average production of garlic is 26 maunds per bigha.
Tarash Upazila Agriculture Officer Lutfunnahar Luna said garlic has been cultivated in 465 hectares of land in the upazila.
The yield has also been quite good. Hopefully, prices will rise more than the current market price. These garlic will meet the demand of the country. Which has produced an average of 26 maunds per hectare.