National
Bumper watermelon yield delights Kuakata farmers
---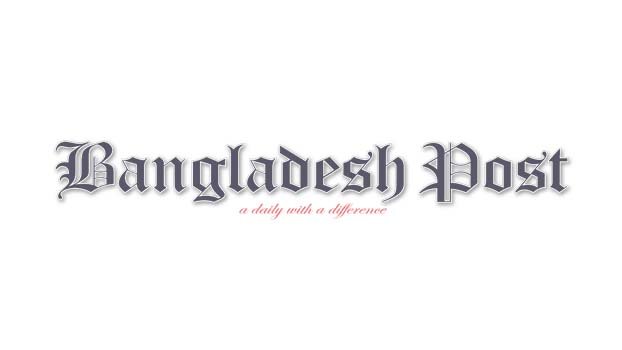 Kuakata sees bumper watermelon yield this season. The farmers of the area are delighted as the price of the juicy summer fruit in the market is very high.
The watermelon growers have started selling the fruit in huge quantity. They are selling watermelon in both wholesale and retail market. Early harvesting has brought smile to the farmers' faces of the area. They expressed their satisfaction with the price.
The wholesale fruit sellers from different parts of the country thronged Mohipur, Kalapara, Kuakata and other local markets for buying watermelon. Many of the traders have already started buying the big chunk of the fruits from fields.
After visiting Noapara area under Latachapli union it was seen that a vast area with a good number of fields are covered with watermelon and its plants. It seemed that the area was a kingdom of watermelons. Some farmers were busy with harvesting and some others were busy with collecting the fruits and grading them for transporting to other places.
A good number of watermelons were stockpiled in almost every field of the area. The wholesalers were buying watermelon from them. There is a huge demand of watermelon in local markets this year, the farmers of the area said.
Monir Hawlader, a watermelon grower of the area, told the Bangladesh Post, "I started cultivating watermelon in some 15 acres of land. After sowing the seeds till now, I have worked very hard. I watered the plants regularly. I used fertilizers and kept a regular contact with our agriculture officer. Finally, I am happy as I have seen a bumper yield this year. I have sold watermelon of my fields at Tk 15 lakh this year."
Another grower of Tulatali of the area M Razzak said, "I faced a huge loss last year due to coronavirus pandemic and some other reasons. This year, I have made a profit of Tk 3 lakh."
Around Tk 2 lakh is spent to cultivate watermelon on every hector (2.5 acres) of land. Farmers can make a profit of Tk 1.5 lakh from one hector of land, sources said.
Watermelon trader M Kalam told the Bangladesh Post, "We are buying per piece of watermelon at Tk 300 from the growers. This year the production of the fruit is very good and we are hoping to make a good profit."
Kalapara Upazila Agriculture Officer Abdul Mannan said, "Farmers of Latachapli, Mohipur and Nilganj unions have cultivated watermelon on 3,000 hectors of land this year. I have been giving the farmers advice and guidelines regularly. The farmers of Kalapara upazila have got a bumper yield of watermelon this year".