National
Bumper potato production expected in Bogura
---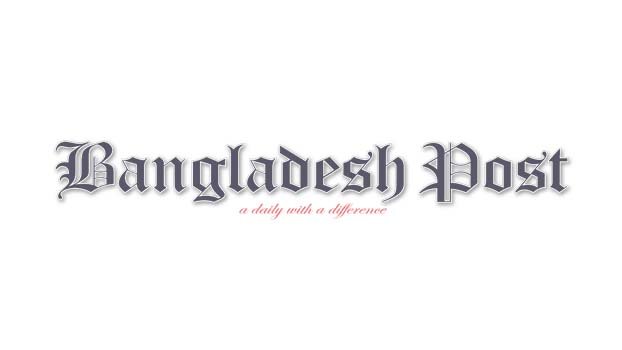 Agricultural officials in Bogura are expecting a bumper production of potato in the district this year. The department officials have fixed a target of producing 12.5 lakh metric tonnes of potato during the current season.
According to sources, newly harvested potato was sold at a satisfactory price- from Taka 70 to 100 per kilogramme. However, now the potato harvesting has started fully in the district and the price has also come down. In the upazilas of Bogura sadar, Shibganj, Sonatola, Dhunat and Sherpur upazilas, there was a huge cultivation of potato.
Now the potato is being sold at Taka 600 to 750 per maund according to the varieties where as in the retailed market the Pakri potato is being sold at Taka 25 per kilogramme and the Cardinal and Romana brand of potato is being sold at Taka 20 per kilogramme, informed shop keeper Mamun at Faeh Ali Bazaar of the town.
Agriculture Extension sources in Bogura informed, during 2011-'12 a total of 11 lakh 07 thousand and 225 metric tonnes of potato was produced in the district whereas the production of potato was 13 lakh metric tonnes in 2018 and this year the target of production of potato is 12 lakh 35 thousand 738 metric tonnes.
Potato farmer Shahidul Islam of Dakurchalk under Bogura sadar upazila informed, there was a smooth growth of potato plants and there was on cold injury. He hoped, potato farmers will get a good production of potato from their fields and also a satisfactory price of the vegetables.
Khokon Hossain of Ashkola village under Bogura sadar informed, every year he used to cultivate potato in a bigha of land and this year there was no exception. He aded, like previous years, he could get a satisfactory price of potato this year as well.
Abul Kashem Azad, Deputy Director of Agrciulture Extension Department of Bogura informed, this year the harvesting of Paddy was delayed due to inclement weather condition. As a result, the potato cultivation was also delayed. He further said, a total of 55,454 hectares of lands have been brought under potato cultivation this year with a production target of nearly 12.5 lakh metric tonnes.
He further mentioned 33 cold-storages of the district can preserve nearly two lakh metric tonnes of potato. He opined there was a bumper production of potato in the district due to favourable climatic condition.