National, Front Page
BUET students vow to resist terror, communal forces
---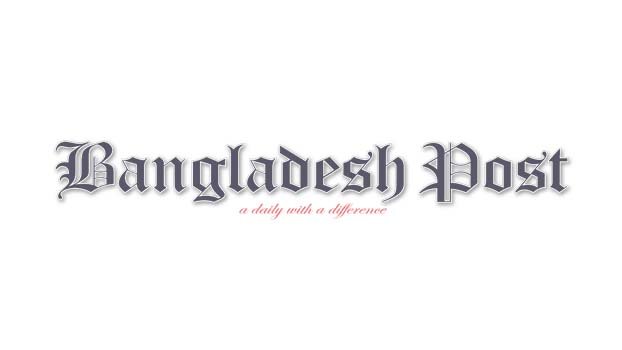 Against the background of the tragic murder of BUET student Abrar Fahad by some fellow students of the same institute, teachers and students of BUET have taken the vow not to do politics on the campus. The brutal murder has shaken the entire nation and Prime Minister Sheikh Hasina has given clear instructions to the authorities to do everything needed to apprehend the murderers and give them exemplary punishment.
Following her call, law enforcing agencies have already tracked down almost all the students involved in the killing. Expressing their satisfaction at the quick action taken by the government, BUET students have called off their programmes and along with their teachers taken the vow to stay away from politics on the campus.
Buet Teachers' Association has given the announcement from their forum. The association's president Dr AKM Masud made the announcement while addressing demonstrating students, demanding justice for Abrar Fahim. In their latest move to bring discipline in the campus the students of Bangladesh University of Engineering and Technology (BUET) on Wednesday took an oath pledging to resist terrorism in the university premises.
Around 350 students of various departments took part in the oath-taking ceremony at BUET auditorium at around 1:30pm on Wednesday. Rafia Rezawana, a student of 17th batch, read out the oath in front of the large gahtering. Vice-chancellor Professor Saiful Islam, along with faculty deans and hall provosts attended the programme.
The oath-taking programme came following days of protest by students of BUET demanding justice for their fellow student Abrar Fahad, who was brutally beaten to death by some activists of Bangladesh Chhatra League (BCL) inside the Sher-e-Bangla hall on October 7. His murder triggered protests at the top engineering university and brought academic activities to a grinding halt. VC Islam later acceded to the protesters' demands and banned organisational politics, among others, on the campus.
Before taking oath, the teachers and students observed a one-minute silence remembering Abrar Fahad. Notably, BUET students on Tuesday called off their protests but refused to attend any academic activities till the suspects of Abrar Fahad murders are expelled from the university. On October 11, the vice chancellor announced a ban on student politics on the campus. Till date 20 people have been arrested in connection to Abrar's murder.