Country
Border areas of Rangpur at risk of Omicron infection
---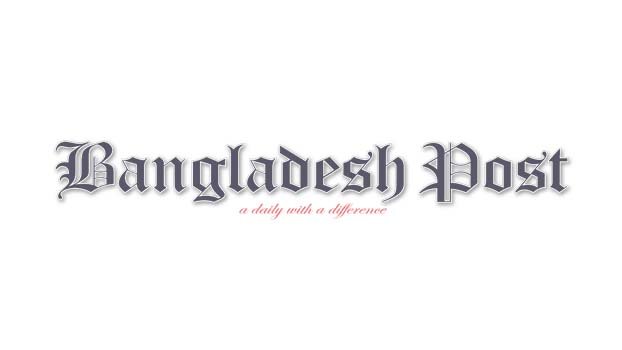 There are at least 15 local markets in the 36 km long border area of Fulbari upazila of Kurigram district. Indian citizens are coming and going freely in the villages of Bangladesh including these hat bazaars by evading the eyes of BGB, Bangladeshis are also going to India through the gap of barbed wire fence. Due to this, not only Phulbari, but also in the border districts of Dinajpur, Thakurgaon, Panchagarh, Nilphamari, Lalmonirhat and Kurigram among the eight districts of Rangpur division are facing risk of spread of new Covid-19 variant. There is a fear that new variant of Covid-19, Omicron will spread. A new variant of the Covid-19, Omicron, is spreading rapidly across the world, increasing the risk of an epidemic. Excess of this variant has also been seen in India. The country's capital, New Delhi, has imposed a number of new restrictions, including a night curfew, as infections have risen by 25 to 30 per cent since two weeks ago. Omicron infection has also been reported in Bangladesh.
After visiting Phulbari, it can be seen that Indian citizens living in Indian no man's land outside the barbed wire fence along the 36 km border under Lalmonirhat-15 BGB on the border of West Bengal state of India are entering India through barbed wire gate by submitting ID card. They are usually coming and going in the markets of Bangladesh. Besides, the citizens of the two countries are moving around like neighbors in various activities including feeding grass to cows and goats. Aware border residents said that even in this dire situation in Covid-19 pandemic, Indian nationals continue to visit Bangladesh's Anandabazar, BDR Bazar, Badshar Bazar and Balarhat Bazar regularly. They are crossing the area through Pillar No 929 of Gorakmandal Border, Pillar No. 931 of Balatari Camp, Pillar No. 932 and 933 of Gajarkuti Boundary, Pillar No. 934 and 935 of Khalishakotal Border, Nakharjan Border of Fulbari Sadar Union for marketing and fulfilling other daily necessities. It is feared that the omicron variant of the Covid-19 will spread. The Civil Surgeon of Kurigram said that as it is a border area, there is a fear that the Indian variant of Covid-19 will spread in the area. However, the health department, district administration, BGB and police administration are working actively to prevent Covid-19 infection. Meanwhile, people living in the border area are roaming freely in the divisional city of Rangpur. People are rushing to Rangpur every day from different borders including five land ports of the department for medical and livelihood needs. The health department said there was a risk of the infection spreading. On the other hand, an average of 500 cargo trucks enter the Burimari Land Port daily from India and Bhutan. After entering the port in compliance with the rules, the shackles of harshness seem to be breaking, the environment is becoming normal. Workers are working all day in contact with foreign drivers. Many local workers, including Abdul Quader, Tariqul and Malek Uddin, said that the trucks loaded with goods entered the port by 9 am. If there is no space, the importers have to unload the goods outside the port till evening. Foreign truck drivers and helpers are with them during this time. Even though they follow the health rules, the workers do not have the minimum health care. About one and a half thousand workers in the port are not checked for health. Do not accept the condition of the infection. They have to run to the family at the end of the day with fear.
Naden Roy, Tapas Roy, Haripada Ghosh, a truck driver from Kochbihar, India, Rameshwar, a truck driver from Bhutan, Nikhil Debnath, Harihar Roy and many others said that they have been given strict instructions by the government to enter India. Cargo trucks entering the Zero Point of Burimari land port are being forced to bring disinfectant sprays, health checks and dried food. But after entering the port, they are forced to mix with the local workers as there is no separate arrangement for their rest, bath, food and excreta.
They are also afraid of Covid-19 infection.
However, Corona Prevention Committee member Burimari Customs Deputy Commissioner Md Kefayet Ullah Majumdar stated that strict measures have been taken by Indian BSF, BGB, port authorities, health department, upazila administration and joint ventures of importers and exporters. They are importing and exporting products in compliance with health rules. Patgram Upazila Parishad Chairman Ruhul Amin Bablu said that all kinds of security fences have been set up to prevent Omicron, including urging people on the border not to cross the border unnecessarily.
However, the people of the border area are not taking the path elsewhere well. Abu Md. Zakirul Islam. He said, "Don't get me wrong again. The news of Omicron infection in Bangladesh is also worrying. The situation in the region would be dire if people on the northern border could not be restrained.