Sports, Football
Booters off to Qatar
---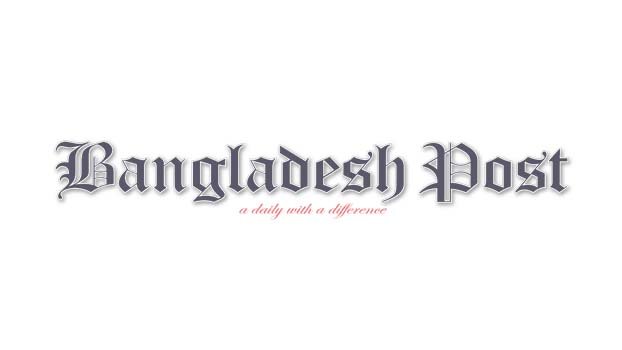 The Bangladesh national football team left here for Qatar on Thursday to play their away match of the FIFA World Cup 2022 Qatar Qualifiers round-2 against Asian Champions Qatar scheduled to be held on December 4.
But, big blow for prior to the departure of Bangladesh team as Monjurur Rahman and Nabib Newaz Ziban could not fly with the contingent. Monjurur was tested for COVID-19 positive while Ziban missed the Qatar tour due to his injury problem.
The striker mentioned that he will require four weeks to recover.
"I could not go with the team due to an injury in my right knee. I picked the injury in the second friendly against Nepal when I tried to head the ball and collided with their goalkeeper.
He [Nepal goalkeeper] fell over my leg. The pain gradually increased after the game. I did an MRI. The ligament is at such a stage that it could well have been ruptured. I have been asked to rest for four weeks and during that period I will not be able to take part in any kind of practice. It feels really bad that I could not go," said a dejected Nabib.
Bangladesh national football team's manager Amer Khan prior to the departure through a video message yesterday informed that Monjurur tested positive for COVID-19 so he has been left here. A second test will be arranged for Monjurur after three days. If he returns with negative result, then he will be able to join with the team.
Amer said the team is also going Qatar leaving striker Ziban, who's injury problem was caught at the last moment. If his injury problem improve in the next three days, then he would be brought in Qatar.
The two footballers' absence in the team means twenty five out of twenty seven booters left on Thursday for Qatar.
Squads: Ashraful Islam Rana, Anisur Rahman, Pappu Hossain, Topu Barman, Rahmat Mia, Yeasin Khan, Biswanath Ghosh, Sushanto Tripura, Riyadul Hasan, Jamal Bhuyan, Atiqur Rahman Fahad, Mamunul Islam Mamun, Sohel Rana, Rabiul Hasan, Biplo Ahmed, Mahbubur Rahman, Mohammad Ibrahim, Saad Uddin, Tawhidul Alam Sabuj, RayhaHasan, Rakib Hossain, Suman Reza, MS Bablu, Manik Hossain Molla, and Yasin Arafat.