Sports, Football
Booters eye SAFF title
---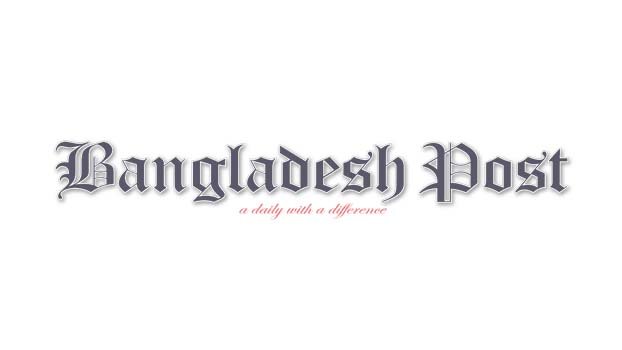 T he first and last trophy Bangladesh won in SAFF Championship was back in Dhaka in 2003, the last final in which Bangladesh qualified was in Karachi, 2005 and the last semi-final qualification was in Dhaka, 2009.
In the last four SAFF Championships, Bangladesh even failed to cross the group stage. Booters suffered failure as well in the last SAFF Championship during 2018 at home turf. Team Bangladesh, who are inflicted with only disappointment at the South Asian championship in the last decade are this time keeping an eye on the title.
The Bangladesh team is going to Male on Tuesday with the aim of winning the SAFF Championship scheduled to be held in Maldives from 1 to 16 October. Before leaving, at a press conference on Monday, interim coach Oscar Bruzon and captain Jamal Bhuiyan announced their goal to become champions.
Read more: Eleta in 26-man Bangladesh squad for SAFF Championship
It is good to be optimistic but can we not say that the quest of the team to become champions is too farfetched? The team that could not reach the semi-finals of the last four SAFF, will be champion this time!
However, skipper Jamal Bhuyan gave some arguments behind his team's goal of becoming champions. According to him, the players of the current team have been together for a long time and there is an urge in everyone to do something good.
The Bangladesh captain said, "We have been working hard for a few days in practice. Players are ready to give their best. We want to show our game. We have to do something, we want to show something. We are confident, we want to move forward match by match and hope we can reach the goal that we have set for becoming champions. '
Who are the favourites in this tournament? Jamal Bhuiyan replied, "FIFA ranking says India are the favourites. But to us all opponents are equal. Our first match is against Sri Lanka, we are thinking about them only. It will be a difficult encounter. 'With only a few days of practice under the new coach, will the players be able to adapt to the new strategy? As Jamal Bhuiyan puts it, 'Nothing is made in a day, there is a process. The coach joined the first day and said how he wants the team to play. He has made everything clear. We are adapting with his ideas and tactics and trying to get used to the new formation under the coach. '
Not only captain Jamal Bhuiyan, new coach Oscar Bruzon is also showing Bangladesh an almost impossible dream. He wants to fulfill this interim responsibility by becoming a champion. The Spaniard wants to keep the responsibility of the first national team of his career memorable.
Read more: Five Bangladesh players to watch out for in Saff Championship
The new aspect of this year's SAFF Championship is the format. As five countries are participating, the game will be played on a round robin league basis. There is a chance to make up for a bad match. This new format is also giving hope to Bangladesh to reach the final.