City
BNP will be responsible for any harm to Khaleda's health: Dr Hasan
---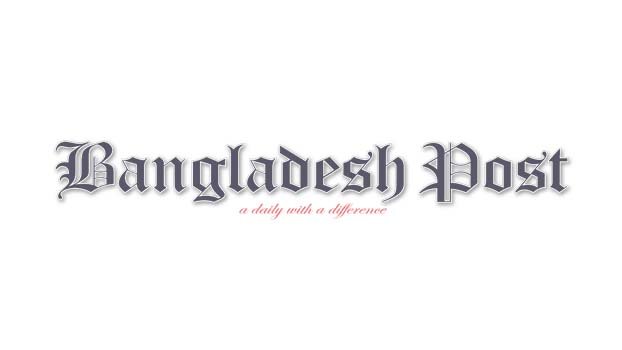 Information and Broadcasting Minister Dr Hasan Mahmud said, "Begum Khaleda Zia is now receiving medical treatment under the care of BNP and her family. If there is any harm to her health, then the BNP leaders will be the culprits."
The minister was responding to a question on the BNP secretary general's recent remarks while exchanging views with reporters at the Information and Broadcasting Ministry meeting room on Thursday afternoon.
In response to a question on the celebration of BNP's Democracy Killing Day on Wednesday, Dr Hasan Mahmud said, 'On January 5, 2014, the BNP wanted to kill democracy, but could not. They set fire to 500 polling stations. They also set fire to textbooks reserved for distribution among students at five hundred school polling booths. That day, they wanted to kill democracy so that elections would not take place. The absence of elections created an undemocratic environment in the country and something else happened, they tried but did not succeed. Ziaur Rahman seized power over the corpses of the people by raising the barrel of his gun. He remained in power over the corpses of the people.'
Minister Dr Hasan Mahmood said, "It is very sad and shameful for a secretary general like Mirza Fakhrul that BNP leaders fight in front of him at programmes, discussions and he has to stop these fights. This is really embarrassing for the BNP and those who can't keep order, can't hold a rally, fight all over the country. How they dream of running the country could be an interesting question. "
When asked by reporters about the decision of the Parliamentary Standing Committee on the Ministry of Information and Broadcasting on accountability for spreading rumors and untruths through social media, Minister Dr Hasan Mahmud, a member of the Standing Committee, said that iscussions have been held on the previous incidents including attacks and violence in various puja mandaps with widespread communal incitement. The question then arose as to whether the editor or the publisher was to blame for the erroneous or untrue news in a newspaper, and the two were prosecuted. In the same way, when using social media to mislead people by spreading rumors or untrue things, the service provider of that medium has to take the responsibility. The decision was taken at a meeting chaired by the chairman of the parliamentary standing committee Hasanul Haque Inu MP yesterday. They will be told about this and an explanation will be sought. '
Asked about inviting the BNP to a dialogue with the President, Broadcasting Minister Hasan Mahmud said, "The letter received by the BNP is a good thing. I hope BNP will participate in the dialogue. They can come up with objections or questions about the dialogue process. Then it will be the behavior of a democratic political party. "