All Section, City
BNP uses religion when election comes: Dr Hasan
---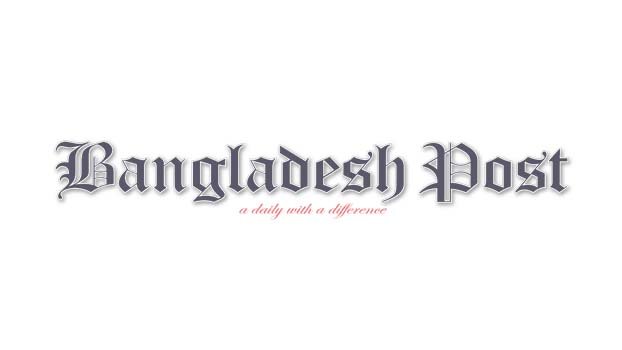 " BNP uses religion when it comes to elections but does nothing for religion," said Information and Broadcasting Minister Dr Hasan Mahmud.
He was speaking as the chief guest at the Narayanganj District Best Award 2021 and Coronavirus awareness discussion at the National Press Club in the capital on Tuesday afternoon. Textile and Jute Minister Golam Dastagir Gazi presided over the meeting.
The Information and Broadcasting Minister said, 'BNP-Jamaat used religion when the election came, but they did nothing for religion. Instead, they tried to create religious strife. On the other hand, Awami League does not use religion. We work for Islam, for the service of scholars and to ensure the rights of followers of other religions, to ensure that their religious freedom is not curtailed in this country and also for the welfare of their religion. Because, under the leadership of Bangabandhu Sheikh Mujibur Rahman, we have achieved an independent Bangladesh through the combined blood of people of all religions.'
Dr Hasan said, 'Prime Minister Sheikh Hasina has done so much for Islam, it has not been done during the tenure of anyone else in this country. The centennial demand of the country's Islamic scholars were to establish an Islamic Arabic University. Even during the Islamic Republic of Pakistan, which was established on the basis of two-nation theory, it was not fulfilled. Leader of the people Prime Minister Sheikh Hasina established Islamic Arabic University in 2013. It's not a dream anymore, it's a reality. '
"None of Ziaur Rahman, Begum Khaleda Zia, Ershad have recognized the Qawmi Madrasa. Prime Minister Sheikh Hasina has recognized the education credentials of the Qawmi Madrasa. The Minister said, 'Prime Minister Sheikh Hasina has started the work of setting up one mosque in each district and upazila. Mosques have already been built and inaugurated in many districts and upazilas. Before we formed the government 13 years ago, there were only a handful of mosque-based schools in Bangladesh and the scholars received an allowance of five hundred rupees. After the formation of Sheikh Hasina's government, about two lakh mosque-based schools have been established. In each academia, a scholar gets an allowance of 5,200 Tk. No one has ever thought of that. '
"The BNP-Jamaat were in power simultaneously from 2001 to 2006. They did not do these things. I urge those who use religion for themselves to be careful."
Former Dean of Dhaka University Professor Abdul Aziz, Chairman of Narayanganj District Council Md Anwar Hossain, Islamic thinker Shaikh Ahmadullah and Narayanganj Metropolitan Awami League leaders addressed the meeting as special guests. The guests handed over prizes on behalf of Narayanganj District Association to the best contestants of Narayanganj district and various social workers and individuals of Narayanganj in the nationwide Qiraat competition 'Quran's melody'.