All Section, City
'BNP's politics is only about Khaleda Zia's health': Dr Hasan
---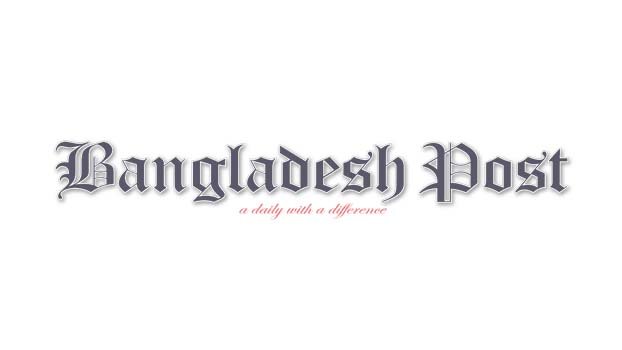 Information and Broadcasting Minister Dr Hasan Mahmud said, "Awami League's politics is for the people, while BNP's politics is only about Khaleda Zia's health and Tariq Zia's punishment."
He was speaking as the chief guest at a function organized by Dhaka Metropolitan North Awami League at the Friends Club ground in Uttara on Wednesday afternoon.
The Information and Broadcasting Minister said, 'Awami League President and Prime Minister Sheikh Hasina thinks that the welfare of the people is the key to our politics. So politics is a vow to us. And that vow is to serve the country, the people and the society. As the leaders and workers of Awami League are practicing this, we have distributed relief materials among crores of people all over the country during the Corona epidemic. Still our leaders and workers, up to the union level, the people's representatives are standing by the people all over the country and distributing winter clothes.'
"On the other hand, another party BNP is not a problem of the people," said Dr Hasan Mahmud. According to them, Khaleda Zia's health will be better only if she is taken abroad. But even before that she has been good at treating the doctors of the country and this time his health is improving. She is now in the cabin, I thank the doctors for this and I pray that she will return to the hospital in full health. '
"But we saw the BNP holding rallies in different districts under the pretext of sending Khaleda Zia abroad. They were fighting among themselves at that rally and people were closing their shops, doors and windows for fear of that. Said Dr Hasan.
The minister said that the political parties which could not keep order in their rallies, fought in rallies, the stage collapsed, people closed shops and houses in fear of them, if they were given the responsibility of running the country, people would try to flee the country. There will be sanctuaries. So be careful about them.
Matiur Rahman Moti, Azizul Haque Rana, Mizanul Islam Mizu among others spoke on the occasion under the chairmanship of Dhaka Metropolitan North Awami League President Sheikh Bazlur Rahman and joint general secretary Alhaj Mohammad Habib Hasan MP. At the end of the meeting, the guests distributed blankets among the thousands of people present.