All Section, City
BNP's hurricane lamp march looks like change in poll symbol: Hasan
---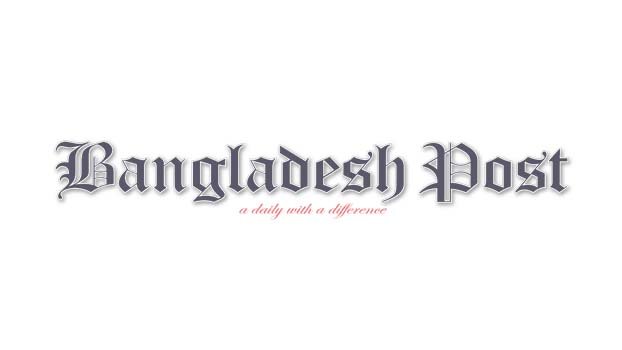 Information and Broadcasting Minister and Awami League Joint General Secretary Dr Hasan Mahmud said, 'BNP's rally with hurricane lamps seems to have changed BNP's election symbol to hurricane lamps. The people are in fear, when the lamps becomes a gasoline bomb again. Because they threw petrol bombs on people.
He said this while speaking as the chief guest at the tri-annual conference of Jaldhaka Upazila Awami League in Nilphamari district on Saturday afternoon.
Meanwhile, the minister said to BNP, "Elections will be held in due time in the country." We want elections to be held in a festive atmosphere with participation of all parties. We hope that BNP will participate in the elections. But the election train will not stop for anyone. In 2014 and 2018 too, the election train did not stop for anyone. Even at the beginning of 2024, the election train will not stop for anyone.
Criticizing the BNP, Hashan Mahmud said, 'Actually, the BNP is afraid of the elections. Because in 2018, they got only five seats in the election of all the parties. That is why they are afraid of the election and are trying to spread confusion about the election. I would request BNP not to spread this kind of confusion but go to the people.'
Stating that Awami League's victory is certain in the next election, Awami League's joint general secretary Hasan said, "Bangladesh Awami League is well organized in the entire country under the leadership of Sheikh Hasina." In our party, grass root level leadership is evaluated and they are placed in leadership seats at various levels. Action is being taken against anyone who creates chaos in the party. I have traveled all over the country, the way the party is well organized all over the country, inshallah we will win the next election also under the leadership of public leader Sheikh Hasina. That is why BNP is worried.
Nilphamari District Awami League President Dewan Kamal Ahmed inaugurated the conference at Jaldhaka Degree College ground. Acting President of Jaldhaka Upazila Awami League Prof. Golam Mostafa presided over the special guest speech by the party's central organizing secretary Sakhawat Hossain Shafiq, sub-campaign secretary Aminul Islam Amin, executive member Adv. Hosne Ara Lutfa Dalia, Adv. Safura Begum, Abdul Awal Shamim, District Awami League General Secretary Adv. Mumtazul Haque. Earlier, central and local leaders addressed the conference.