All Section, City
BNP makes Khaleda Zia ridiculous by calling her mother of democracy: Hasan
---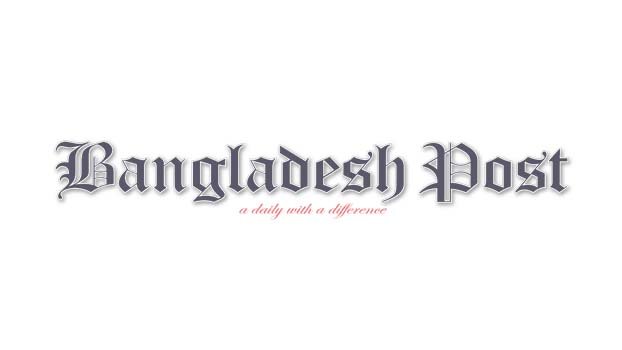 Information and Broadcasting Minister Dr Hasan Mahmud said, "The BNP has ridiculed Begum Khaleda Zia by showing the certificate of 'Mother of Democracy' from three and a half years ago taken from an anti-national contracting organization with a lobbyist firm on behalf of the BNP."
He was responding to a question from reporters at the secretariat in the capital on Wednesday afternoon. The minister said, "I saw in the media that a Canadian organization that no one knows the name, has provided a certificate demanding Khaleda Zia the mother of democracy. This certificate was given three and a half years ago on 31st July 2018. After three-and-a-half years, the BNP leaders suddenly appeared in front of the media and saying the statement provided by the organisation and Begum Zia had been made a laughing stock due to the actions of BNP leaders".
Dr Hasan said, "As everyone know, the federal court in Canada ruled that the BNP was a terrorist organization. The BNP bought a certificate from a so-called Canadian company three and a half years ago. The BNP has entered into agreements with some lobbyist firms with the address of their central office and again with some firms through foreigners. The Organization for Peace and Justice, which is said to have certified Begum Khaleda Zia, had struck a deal with a lobbyist firm to carry out anti-national propaganda on behalf of the BNP. The BNP brought a certificate from them and now showed it to the media - the whole thing is ridiculous." The minister then showed the copy of the agreement to the journalists.
Asked why the BNP showed it after three-and-a-half years, the Information and Broadcasting Minister said, "Only they can tell why they suddenly found out after three-and-a-half years and made that appear before the media."
Earlier, Indian High Commissioner to Dhaka Vikram K Doraiswami met with the Information and Broadcasting Minister Dr Hasan Mahmud in the Secretariat. Secretary of the Ministry Md Maqbool Hossain was present at that time. After the meeting, the minister told reporters, "We have discussed various bilateral issues. The release of a film based on Bangabandhu's life has been discussed. Discussions have also taken place on how our artisans can be trained in India on scholarships, how to make it easier for Bangladeshi private channels to be screened in West Bengal, and how Kolkata correspondents of our television channels and newspapers can get accreditation cards there. '
"We have appointed Tanvir Mokammel as the director for a documentary on the liberation war funded by the two countries," he said. The High Commissioner said that a joint director would be appointed by India soon.