All Section, City
BNP leaders become sick after recovery of Khaleda: Hasan
---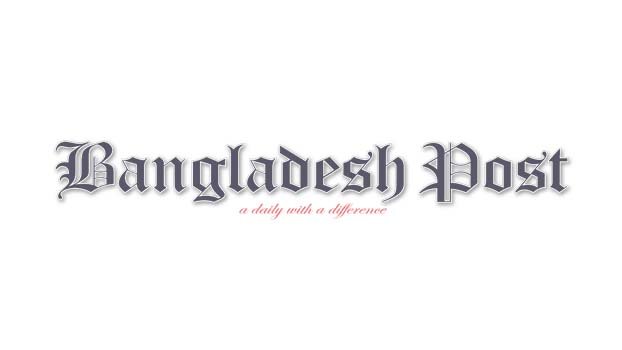 Information and Broadcasting Minister and Awami League Dr Hasan Mahmud said, "BNP leaders have fallen ill because of Khaleda Zia's recovery because they cannot find any other issue in the movement."
The minister was speaking as the chief guest at the triennial conference of Sirajganj Municipal Awami League at Mansur Ali Auditorium in Sirajganj on Sunday afternoon.
The Information and Broadcasting Minister said, 'The BNP has no other issue, they are only involved in obstructing the development of the country and conspiring against
the country.
Their job is to tarnish the image of the country and the government by spreading propaganda in the country and abroad. If they did not have these conspiracies, the country would have gone further. Awami League leaders and activists should pay attention to that and be vocal against propaganda.'
'The BNP turned the country into a militant state but Prime Minister Sheikh Hasina has liberated the country from militancy,' Dr Hasan Mahmud added.
The minister in the meeting said that under the leadership of Prime Minister Sheikh Hasina, every village in Bangladesh has now been transformed into a city.
People are getting the benefits of the city from the village. The destiny of every human being in the country has improved.
The Awami League government has built the Padma Bridge with the country's money, now just waiting for the inauguration. These developments do not catch the eye of BNP-Jamaat and their allies. '
Addressing the party leaders, the joint general secretary of the Awami League said, 'Leaders should not be elected in exchange for money in the conference.'
The conference was chaired by Sirajganj Municipal Awami League President Helal Uddin and conducted by General Secretary Daniul Haque Mollah. Rokeya Sultana, Tanvir Shakil Joy MP, Dr Habibe Millat Munna MP, Professor Abdul Aziz MP, Professor Marina Jahan Kabita MP, Central Executive Committee Member Parveen Zaman Kalpana, Sirajganj District Awami League Acting General Secretary Abdus Samad Talukder, Senior Vice President Abu Yusuf Surya and others joined the conference. District Awami League Acting President Lawyer KM Hossain Ali Hasan inaugurated the conference.