City
BNP has fallen down trying to topple govt: Hasan
---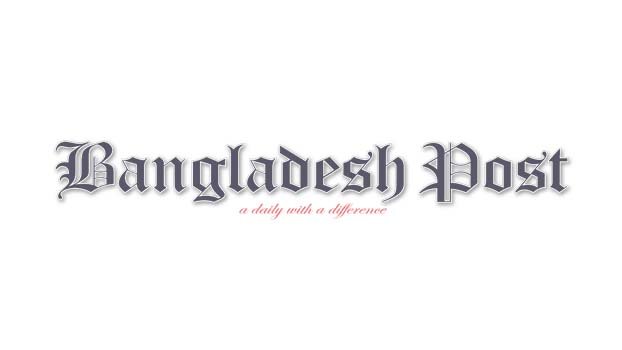 Awami League Joint General Secretary and Information and Broadcasting Minister Dr Hasan Mahmud said that the BNP has already failed in trying to topple the government.
He said this in response to the questions of the journalists regarding the recent comments of the BNP leaders that 'the government is yet to be knocked down' during an exchange of views with the members of the newly elected council of the Dhaka Journalists' Union (DUJ) at the secretariat on Sunday afternoon.
Dr Hasan said, "Bangladesh Awami League government is standing on a very strong foundation. You know that if someone knocks on a solid wall, he falls by himself, but the wall does not move, or if someone knocks his head on that wall, his head explodes. Bangladesh Awami League is deeply rooted. In fact, BNP has already fallen by pushing the Awami League government. So if you push again, you will fall again, the head may also burst.
In response to another comment by the BNP leaders, 'Government corruption is responsible for load shedding of electricity', the information minister said, 'Today the whole world is crying for electricity, for energy. In Germany, which has never been without electricity since World War II, people are urged to save electricity and electricity for water heating is turned off. SMS sent to citizens to save electricity in America. A similar call has been made in France. In Australia, there was two-hour load shedding in New South Wales and Sydney. In Spain, the Prime Minister urged not to wear a tie, because if you wear a tie, you will feel hot, if it is hot, you have to run the AC more.
The price of fuel for electricity production has increased, the price of gas has increased 10 times, because of this, rationing of electricity is being done all over the world. We hope this situation will no longer exist by December. Hasan Mahmud said, BNP understands them, they say such things even if they understand. BNP has no opportunity to talk about it. Because they could not provide electricity to people. When people demanded electricity, they were shot dead. They could not provide electricity but Tarek Zia's company installed electricity poles all over the country. I saw they marched with hurricanes. It can mean two things. One is the hurricane marker Muslim League has disappeared, now they want to become Muslim League after the hurricane again or not. Another is that hurricanes can be turned into petrol bombs at any time.
In response to a question about the ninth wage board, the minister said, "The ministry is working to resolve the complications that have arisen in the wake of the case." I will request the journalists to tell the owner to implement the wage board.'' Hasan said, "The Nawab said they had many demands, some of which were not implemented." It is not possible to implement all the demands, the government has to take a decision after combining everything. And newspapers are privately owned, they can decide to raise prices. However, in this case, it would be better to discuss with everyone.