National
Blanket made of sheep-wool getting extinct
---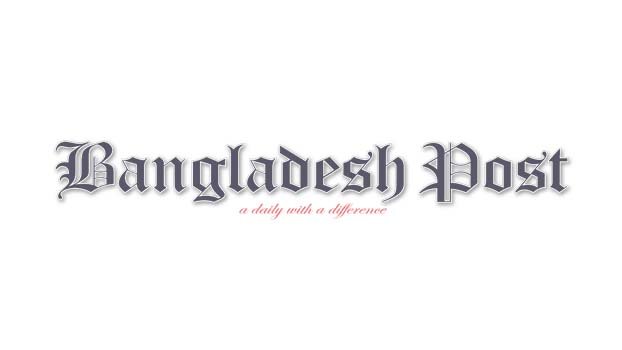 The blankets made from lamb (sheep) hair or wool which were once famous and high in demand, were on the verge of extinction as the people involved in making such blankets were switching off to other professions.
It is learnt, even in the decades of 70 to 80, a large number of people at Nayagola area used to earn their livelihood by rearing sheep (lambs) and by making blankets from the wool they sheared from the lambs from various places of the country.
Due to quality products, those blankets had a country wide demand and making blankets in the area was recognised as a cottage industry.
The popular blanket industry is now on the verge of collapse due to lack of patronisation from the government or non-governmental organisations, problem of marketing and low price of the product in compared to production cost.
According to sources, in the decade of 1950, some people migrated to
Nayagola area of Chapainawabganj from Murshedabad district of West Bengal of India.
They started to maintain their livelihood by rearing sheep and by making and selling of blankets made from the wool of sheep.
The blankets being warm, fast in colour, durable and soft, got wide popularity for the next three four decades.
But due to invasion of comparatively low cost blankets and fabrics, those blanket makers were not coping with the modern fabric makers and market competition. As a result, most of those who had been cling to their ancestral profession somehow, were switching to other jobs.
However, some people of the village are trying to cling to their ancestral profession and are engaged in rearing sheep and making blankets from the wool.
Salamt Ali and Obaidul Haque of area Mominpara under Nayagola have been striving with this profession for more than four decades. But, due to various obstacles, they were losing interest to stick to the profession further.
Salamat Ali informed, he had been trying to save the ancestral profession and tradition of the area for a long time. It was very tough to collect sheep-hair now-a-days.
In this connection, he mentioned, only a small number of sheep are now reared in the village and surrounding areas. As a result, he has to visit various districts two to three times a year, especially during summer, to collect hair from sheep. Those collected wool are then washed and cleaned and needed to fine tuning those in machines. Afterwards, yarn is made from the wool through wooden Charka (hand operated reeling machines) and a blanket is weaved in a loom.
He further mentioned, it takes 8 to 10 days to weave a blanket but the market price of a blanket is not enough to make a return of their labour and cost of materials. Each blanket is sold at only Taka 700 to 800 and sometimes less. As a result, it is now impossible for them to maintain their livelihood by making and selling the blanket at the present market rate.
Another resident of the village Abdul Khaleque (65) claimed he has been stuck in the profession for over 40-year. He said, now the industry is on the verge of extinction. Only two families of the village now works to make blankets from sheep wool. He added, though the demand of the lamb-wool blankets has dropped in local markets, its demand is still seen at some posh markets of Dhaka and Chittagong. He added, the indigenous lamb-wool blanket is on the verge of extinction in the country because of absence of government patronisation. He said, they were known as 'Garoli' or 'Garol' by local people for rearing sheep and garol and for making blanket from the wool of those animals.
Obaidul Haque, an artisan of making lamb wool blanket recalled the 'Golden Age' of sheep wool blanket and said, during the decades of 50 to 70, many traders from all over the country used to throng to them and ordered to make blankets for them. Then they could not cope with their works even employing all members of the family. Excepting regular orders, people of surrounding villages used to purchase blankets from them and sold those to various areas by carrying those through bicycles. In this connection, he mentioned, Father of the Nation, Bangabandhu Sheikh Mujibur Rahman had purchased 500-blankets through his officials in 1973 and he donated those blankets to various hospitals, orphanages and presented to various foreign dignitaries. But, now no one cares for them, no one recalls them.
Professor Abdul Quddus, a resident of Chapainawabganj informed, some of the people who arrived at Nayagola from Murshedabad were the pioneer to manufacture blankets through using lamb wool. Some families of the village were still trying to stick to this traditional industry facing innumerable troubles. He added, the indigenous industry may be survived if government and non-governmental organisations come forward to train the local artisans and weavers and to supply them modern reeling and weaving machineries. He added, the lamb wool blanket has emerged as a cottage industry of the country and it should be saved by concerted effort of every one.