Country
Black sugarcane become popular among Chuadanga farmers
---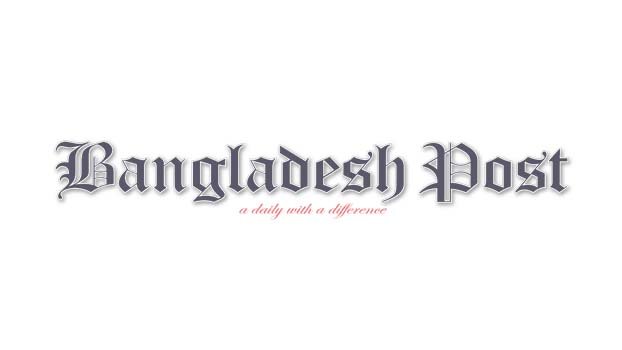 Harich Chowdhuri Bachchhu of village Dinnathpur in Sadar upazila of Chuadanga district has successfully cultivated sugarcane-`Philippian Gendari Black' variety throughout the district. He introduced this sugarcane variant in the district.
Seeds of `Gendari Black' sugarcane were collected from Philippians by Chuadanga office of the Department of Upazila Agriculture Extension (DAE) in 2018. The DAE made arrangements for that to be planted for the first time in the district by farmer Harich Chowdhuri. The department named the variety-'Philippian Gendari Black'.
Farmers and youths of the areas are leaning towards to cultivate it recently and that is why cultivation of the variety is being increased every year. Md Bachchhu said that he started his journey on sugarcane cultivation (Philippian gandiri black variety) from 2018 on 1bigha of land. Now he is currently cultivating this sugarcane on 4 bighas of land. Wholesalers from Dhaka, Chattogram and Rongpur come to Chuadanga for buying it. On the other hand local buyers are also purchasing this sugarcane variant for selling at local markets.
Read more: Record 494,427 tonnes of summer vegetables produced in Rangpur
Bachchhu said he cultivated sugarcane on 12 bighas of land up to 2017 and sold these to Darshana Sugar Mills for making sugar. Officers and staffs of District Agriculture Extension Office and Sadar Upazila Agriculture Office asked him to cultivate this black variant. Accordingly he started to cultivate this black variant of sugarcane as trial basis on one bigha of land and found huge benefit from it in 2018. At present, he is cultivating black sugarcane on 4 bighas of land instead of traditional sugarcane variant cultivation.
He again said he has already been selling saplings of this variety at Tk 25 per piece to youths and farmers of the area. Farmers and others are motivating to cultivate it in the district.
Farmer Bachhu said that he invested Tk 4,00,000 for cultivation of black sugarcane this year and expects to sell sugarcane worth tk. 8,00,000 including expenditure.
This variety is planted mainly between middle of September and middle of October. Black sugarcane has been cultivated in Chuadanga on commercial basis for meeting up the demand of row juice recently by farmers and educated youths.
Kutub Uddin, a labor said that he is being paid at Tk 400 daily thus he can maintain his family smoothly. He has been working at sugarcane field since 2019 as regular worker.
According to District Agriculture Extension Department, cultivation of this variety started from 2018 through the farmer Harich Chowdhuri of the district. Now a total of 11 hectares of land has been taken under black sugarcane cultivation in four upazilas of the district.The farmers said this sugarcane does not need additional fertilizers and pesticide and irrigation requires five times during the cultivation season.
Nutritionist Umme Atika Mollik Akhi, Nutritionist and Health Educator of Chuadanga Diabetic Center under Diabetic Association said this variety contains vitamin-A,C, B-1, B-2, B-3, Calcium, Potassium etc.
Dr Abdul Mazed, Deputy Director of District Agriculture extension Department (DAED) said this department has been providing advices and suggestions to the concerned cultivators so that they are becoming interested in the cultivation in the district. Due to low production cost and proper marketing facilities, farmers are inspired to cultivate it in their fields.