Country
Black Bengal goat contributing to poverty alleviation in Chuadanga
---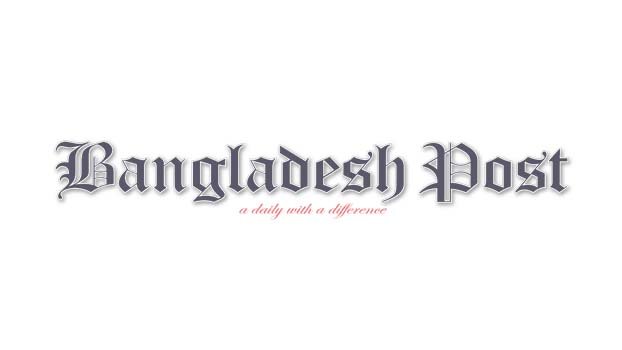 The renowned Black Bengal goat is playing an active role in alleviating poverty in Chuadanga.
Prosperity has returned to the indigent families as well as the agricultural families of the district due to the famous black breed goats. Black Bengal goat or black goat can be seen in almost every house of this district.
Bangladesh's local breed Black Bengal goat is recognized as the best in the world in terms of quality. According to a 2015 assessment by the Food and Agriculture Organization of the United Nations (FAO) and the International Atomic Energy Agency (IAEA), the Black Bengal goat is one of the best breeds in the world.
This goat is known as 'Kushtia Grade' in the international market. However, at present this goat is also reared more in Chuadanga district, a part of the greater Kushtia district. Black Bengal goats have a world-wide reputation for quality skin and delicious meat, as well as their ability to adapt quickly to any environment and give birth to 3-4 kids twice a year.
Not only the black breed goats, but also Haryana, Jamunapari, Totamukhi and Beetle breed goats are being reared by the people in the Chuadanga district. Although several species of goats are found in Chuadanga, 70 percent of them are Black Bengal goats. As there is no extra cost for keeping this goat, it can be easily taken care of by men and women.
Many people have turned their lives around by raising this goat. The Black Bengal goat can be seen on the roads of the remote areas around the four upazilas of Chuadanga. Goat rearing sometimes takes place in the yard or even in the house.
Many farmers are raising 20-30 goats and earning two to three lakh taka a year. Shahabuddin, a goat farmer from Chuadanga municipality, said, "I have been raising goats all year round in addition to farming. At present I have more than 50 goats in my house".
These goats can be sold for eight to ten thousand taka in a year and a half. They grow eating the leaves of the trees around the house, vegetable waste, grass etc. So there is no need to spend extra to feed them, he added.
Lima Khatun brought prosperity to her family by breeding black goats. Her family consists of husband Monwar Hossain and three children in Bishnupur village of Damurhuda upazila of Chuadanga district.
The family works on the husband's one bigha land and lands of other owners as well. In this situation, he bought two goats with a loan of Tk 20,000 from Wave Foundation and built a loft house for 10 goats. The two goats first gave birth to a calves and within a year and a half the she sold the two for Tk 30,000.
Mahmud-Un-Nabi, a goat farmer in the Chuadanga municipal town, said that in just six years, he has owned more than 60 Black Bengal goats starting from only two goats in Burma.
He said, "Breeding the black goat breed has changed my life. I started raising only two goats on loan and now I have more than 60 goats. I earn a good amount of money is earned every year by selling goats and milk."
According to the Chuadanga District Livestock Office, about five lakh goats are produced annually in the district. From this about 23 thousand metric tons of meat is produced. At present, the price of per kg goat meat is being sold at Tk. 650-700 per kg depending on the type. The annual income from selling goat meat and leather in the district is 2 thousand crore taka. Furthermore, a large amount of foreign exchange is being earned selling goat skins.
Arman Ali, Animal Resources Officer, Chuadanga Goat Development Farm, said the Goat Development Farm was established in 1996 in Chuadanga to conserve the renowned Black Bengal goat breed in Chuadanga district. Every year goats are supplied to different places of the country including 10 districts of Khulna division at fixed price. About 1 thousand goats are reared in this farm. As a result, the Black Bengal variety is playing an important role in expansion and conservation.
Chuadanga District Livestock Officer Dr Golam Mostafa said Chuadanga could be called a sanctuary for the Black Bengal goat.
"This is one of the most suitable areas for goat rearing due to its climate and favorable climate. Black Bengal goat is the brand of Chuadanga. I think Chuadanga district is the sanctuary of this goat. A study of 100 goats in the world has shown that this black breed of goat is the greatest," he said.
Chuadanga Black Bengal goat meat is in great demand in the country and abroad as it is agreed to be very delicious and a tradition of Chuadanga district. Most of the women in the village are provided with a source of income from breeding this goat.