National
Birds at the charland of Padma river
---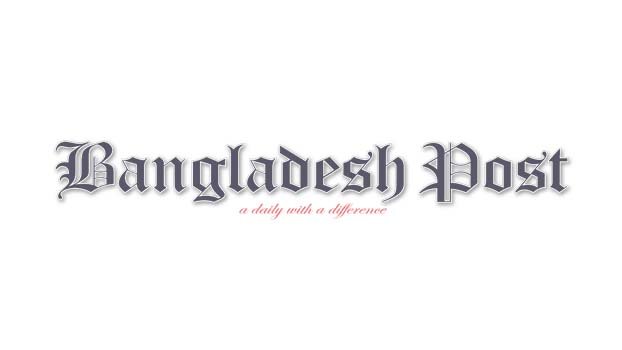 Ornithologists at a survey have detected presence of 37 species of birds at the char-land of the river Padma near Rajshahi.
It is learnt, the survey of the migratory and local birds known as 'Birds' Census' was conducted under the World Bird Monitoring Programme of International Union for Conservation of Nature (IUCN) during last month( January) at various char areas of the river Padma, the Ornithologists in Rajshahi found 37 species of birds of which 27 species were of migratory in nature.
Bangladesh Birds Club, Rajshahi Birds Club and the Department of Forest cooperated the Census.
Rajshahi Birds club sources informed, the birds' census was conducted at 39-kilometre areas along the char-land of the river Padma. The chars include-Char Khanpur, Khidirpur, No-10 Char, Charghat Charpart, and Madhyachar where a large number of birds were seen. A total of 4,025 birds of 37 species were counted on the day. Of those birds 1,100 were Pyang species of ducks, several Taming and Cha Pakhi. Among the birds, a rare Baikal Tili Duck was also detected. Moreover, there were a large number of Mete Duck, Red Headed Bhuti Duck, Eurasian Sinthi Duck, Northern Khunte Duck, Northern Langa Duck, and Kala Manik Jore.
Ornthologists and bird researchers informed, many rare species of birds are being detected at the char-land of the river Padma. This year the extremely rare, a pair of migratory Pati Merganser birds was detected for the first time in Rajshahi. This is for the third times the bird was seen in Bangladesh. Earlier, it was seen two times in Thakurgaon years ago.
Sarwar Alam, Wildlife researcher of IUCN informed, it was for the first time a census on aquatic birds was conducted in Rajshahi. This census is also first ever birds census in the country this year.
Simanti Dipu, the Principal Researcher of IUCN, Bangladesh informed, they usually conduct birds' census at the Haor areas. But this year, the census is started from Rajshahi. In the long strtched charland, birds in Rajshahi are comparatively well in condition. There having enough open space, birds used to take shelter here. They can also fly from one char to another for a suitable shelter. He further mentioned, every year Wetland International publishes the worldwide information of birds.
The information of birds gathered from the chars of Padma will also be sent to Wetland International for publication. Among others, the IUCN census team was attended, by Programme Organiser Jenin Azmeri, Mohsin Kabir, Forester of Rajshahi Department of Forest Ashraful Islam and Rajshahi Birds' club member Ovee.