Country
Bird hunting goes on unabated in Chalan Beel area
---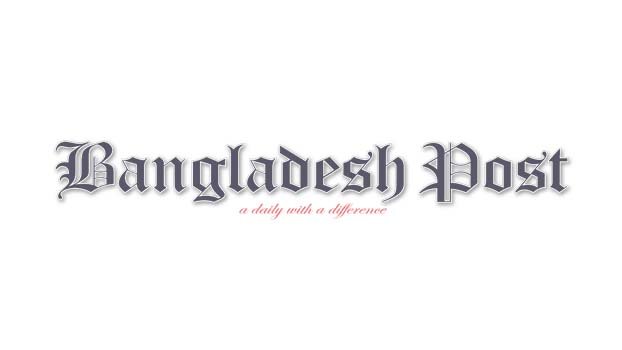 Illegal hunting of wild birds is going on unabated at Chalan Beel areas of Tarash upazila during the recent months. Specially, during the season aftermath of the monsoon, the menace of wild bird hunters increases in the areas. Conscious people, however, opined that non-application of the existing Wildlife Preservation Act properly is encouraging the hunters to continue to catch and sell wild birds from the area regularly.
After a visit to Binsara and Kajipur villages last Wednesday, it was found that wild bird hunters were catching various birds including Kadakhocha( mud sniper), Rat Chora, Crane, Shalik and many migratory birds by using traps and nets. They were also selling those birds at neighboruing Nomgacchi Bazar.
However, being informed, police from Raiganj Police Station stormed the market and seized more than 100 cranes and other migratory birds and released those birds.
Read more: Uttara Gonobhaban resounds with chirping of birds
Sub-Inspector Asif Al Islam of Raiganj Police Station informed on Tuesday morning three bird-hunters caught cranes and some other birds using traps and carried those to Nimgachhi Bazar for selling. A local environmentalist Rezaul Karim informed the police about selling those birds when police rushed to the spot and released those birds. The hunters of those birds managed to escape before the arrival of the police. Police also seized the traps for catching birds and burnt those.
Requesting anonymity, a bird hunter of the area informed, with the recession of water from Chalanbeel, various types of fishes and insects are available in small pockets of water body and in the fields. A large number of birds including Crane, Kadakhocha, Ratchora, Balihas thronged at those areas to catch and consume those fishes and insects and the hunters of the areas catch those birds by using current nets and various traps.
Abdur Razzak Nasim, Executive Director of 'Swadhin Jibon'- a voluntary organisation working to preserve biodiversity and nature, informed that Bangladesh Wildlife Crime Prevention Unit has launched a huge public awareness programme to ensure an uninterrupted movement of birds in the country. Still, the birds are being hunted indiscriminately. According to Wildlife Preservation and Security Act-2012, a bird hunter should be sentenced with one year of imprisonment or should be imposed Tk 50,000 compensation or both the punishment simultaneously.
Read more: Call for conserving birds for ecological balance
Zahir Akanda, Director of Bangladesh Wildlife Crime Prevention Unit said, public awareness is essential to save the birds. BWCP was working with local administration and the voluntary organisation to create awareness among people to save wildlife. Already some conscious activists of Chalan Beel areas have been trained and with their sincere effort, the hunting of birds at the area has been decreased recently. If the hunting of birds continues, action will be taken against the hunters according to the Wildlife Preservation and Security Act-2012.
Wildlife Inspector Jahangir Kabir of Rajshahi divisional Forest Office said if found guilty, wild bird hunters will be punished according to the Wildlife Preservation and Security Act-2012.