National
Biofloc fish farming in Pabna
Three youths achieve success in fish cultivation through this method
---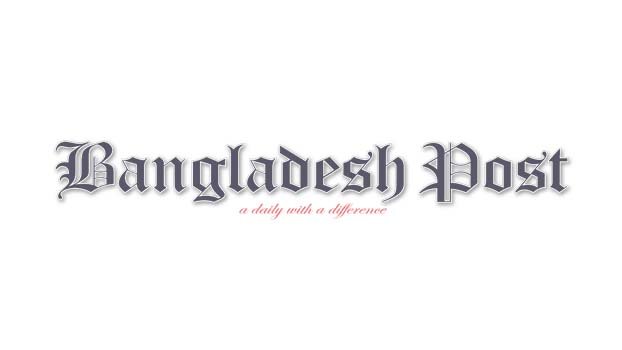 Fish farming is being done in three 13 feet wide and three and a half feet deep water filled houses. In the houses, about 10 thousand liters of water cultivates different species and different sizes of fish.
Oxygen is supplied through multiple pipes in each house. This method of scientific fish farming is called Bioflock.
Three young men from Pabna have succeeded in cultivating fish in bioflock method with limited space and low cost.
Despite various obstacles in the way of fulfilling the dream, Biplob, Kabir and Masood of Kashipur area of Pabna Sadar have overcome all the obstacles with hard work, patience and concentration.
Entrepreneur Biplob Hossain said that the beneficial bacteria in bioflock technology convert the unused food of fish, ammonia excreted from feces and urine into microbial protein. This reduces the cost of extra food, as well as preventing food wastage.
Entrepreneur Kabir Ahmed said that it is possible to earn more profit by investing less in fish farming with bioflock method.
The cost per house for three months including fish fry and care is 25 to 30 thousand taka, at the same time fish can be sold for about 1 lakh taka. Interested educated youth will become self-reliant through proper planning and employment will be available to the people of the area.
Entrepreneur Masud said, "We started fish farming in three houses with the help of three friends for only Tk 60,000 per person. In all, our cost is about 1 lakh 80 thousand taka.
Three months after the start of fish farming in the bioflock method, the profit from the sale of fish is 70 thousand taka. As a result, we planned to cultivate fish commercially in this way as it is profitable even if we started as a hobby."
Later 6 more houses were set up. In the meantime, fish farming in the bioflock method of three friends has spread among the people expecting investment.
Many people are interested in this fancy method of fish farming. Pabna District Fisheries Officer Abdur Rauf said, "The present government has already taken various initiatives to encourage new entrepreneurs.
Overall cooperation will be given to those interested in fish farming in bioflock system. In the meantime, training of those interested in fish farming is being arranged."
Pabna Deputy Commissioner Kabir Mahmud said, "Bioflock method is a completely new method of fish farming. Fish can be farmed in this way in very small spaces in urban environment."