Wheelers
Best motorbikes in Bangladesh
---
In Bangladesh, you can choose from a wide range of motorbikes. Many businesses used to release new motorcycles to gain a competitive advantage. Sports segmented bikes, in particular, are in high demand in this region. The majority of individuals commute on ordinary bikes, which can accommodate riders of any age or background.
Top 10 stylish motorbikes in Bangladesh
Most of the people ride conventional bikes, which are suitable for individuals of all ages and backgrounds, but the young generation is obsessed with sports bikes. As a result, to meet consumer demand, well-known and low-cost companies launched eye-catching sports bikes. When looking at the best-looking motorcycles in Bangladesh, it's necessary to focus on the sports category. Motorcycles in the sports and cruiser categories tend to be more appealing and stylish than regular commuter bikes.
Pricelist of t

op 10 stylish motorcycles in Bangladesh:
Yamaha R15 V3.0 worth (approximately) Taka 4,85,000/-

Honda CBR150R (2021) worth (approx) Taka 5,38,000/-

Aprilia GPR 150 worth (approx) Taka 3,90,000/-

KTM Duke 125 worth (approx) Taka 3,50,000/-

KTM RC 125 worth (approx) Taka 4,70,000/-

Suzuki GSX R150 worth (approx) Taka 3,79,950/-

Suzuki Gixxer SF (New) worth (approx) Taka 291,950/-

Honda CB150R Exmotion worth (approx) Taka 550,000/-

Taro GP-1 worth (approx) Taka 3,56,000/-

FKM Street Fighter 165 worth (approx) Taka 190,000/-

Pulsar NS 160 (Refresh) worth (approx) Taka 2,18,000/-

Yamaha MT15 worth (approx) Taka 4,10,000/-

Yamaha XSR 155 worth (approx) Taka 5,45,000/-
1. Yamaha R15 V3.0
: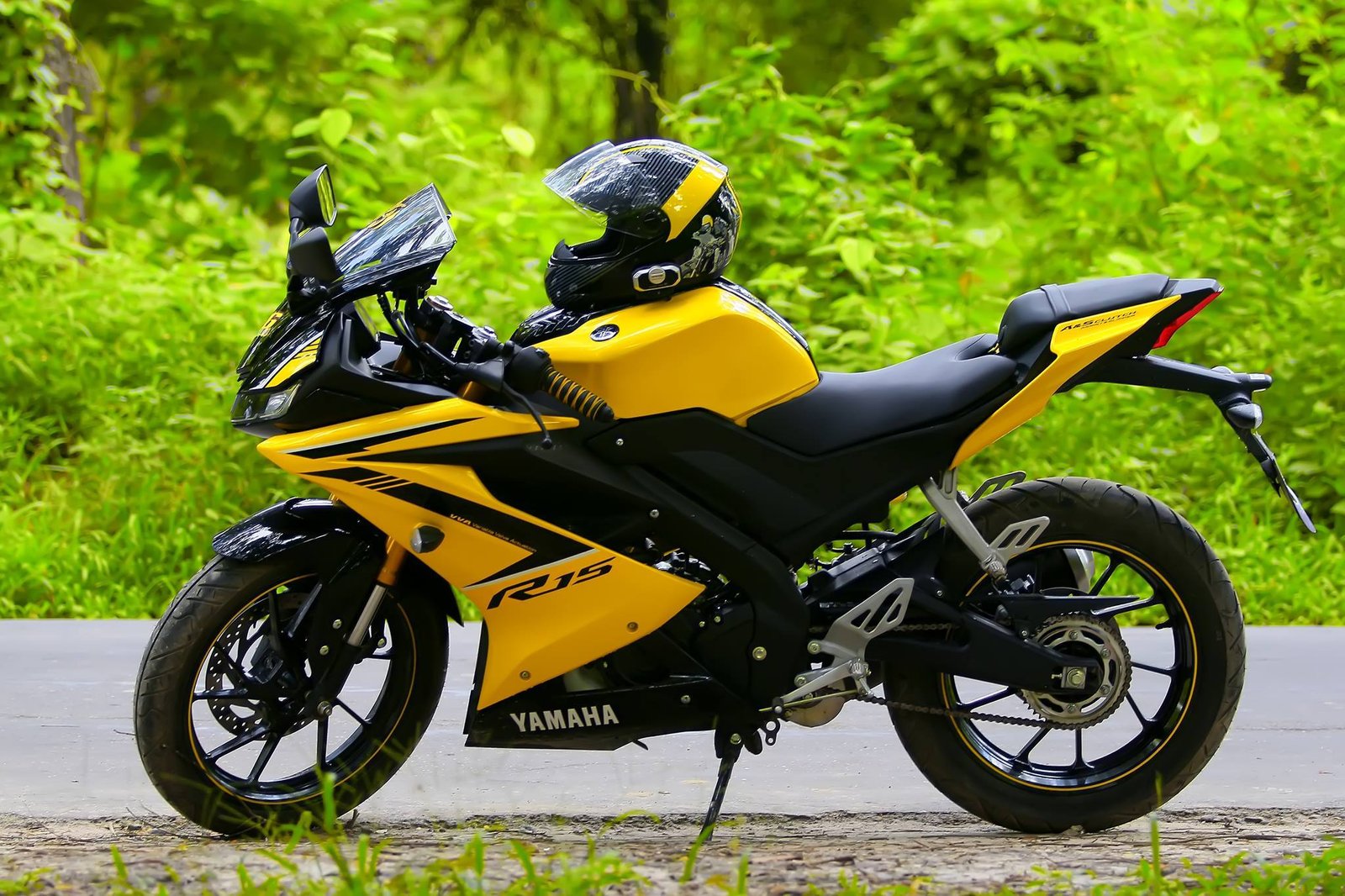 When it comes to look, the Yamaha R15 V3.0 comes first as one of the country's most attractive sports bikes. There is hardly any other motorcycles which can beat the looking and features of Yamaha R15 V3.0. It sports a distinctively designed front end that resembles that of its elder sibling, the R1, as well as a muscular fuel tank. It offers a more sporty seating position than the R15 Version 2.0 did. In addition, it is much more comfortable than R15's previous edition. The bike's fairings have been meticulously analyzed to ensure maximum aerodynamic efficiency. The dual-channel ABS braking system on this motorcycle is exclusive to the Indian model. Having a maximum power and torque output of 19.3 bhp and 14.7 Nm, this bike is the most powerful two-wheeler in Bangladesh.
2. Honda CBR150R Indo:
The Honda CBR150R is one of the most attractive motorcycles in Bangladesh, and it's frequently referred to as the most attractive motorcycle. A dual-channel ABS has been added to this motorcycle to a recent launch by Bangladesh Honda Private Ltd. The design and aesthetics of this motorcycle have gotten a lot of attention in the community. Like its elder sibling, the CBR 250RR, the 2021 model will feature some cosmetic updates. It's an entirely new design from the previous iteration, from top to bottom. The fairing appears to be considerably more substantial, angular, and aerodynamic in appearance. However, the motorcycle's most notable feature is the way the headlights are mounted. Both the parking lights and the headlight unit are LED and are simply placed over the parking lights. Everything else about the engine is the same as it was before.
Read More: Ride-sharing bikers going thru hard times
3. Aprilia GPR 150: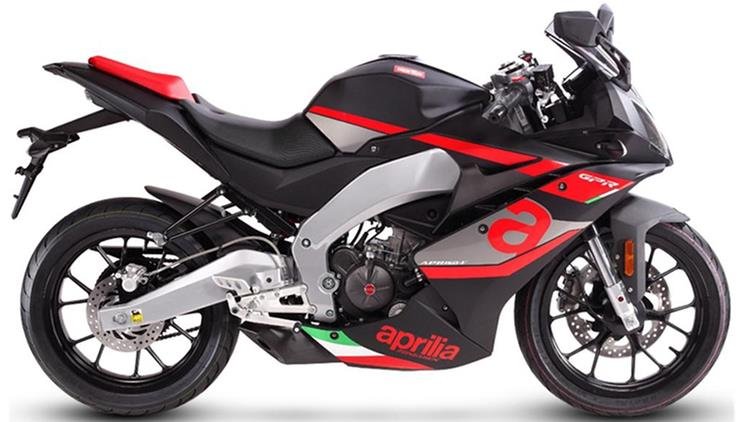 Aprilia, an Italian motorcycle manufacturer, is now conducting business with Runner Automobiles Ltd in Bangladesh. As a result, this manufacturer now offers a diverse range of bikes, including scooters and sports models. The Aprilia GPR 150 is the company's top-of-the-line motorcycle. It's hard to believe that the Aprilia GPR 150 has a brand-new style and attitude. Despite this, it resembles the Aprilia RS4 125, its junior sibling. The fairing of the GPR 150 is bigger and more substantial than on the RS4 125. Aprilia also applied some decals on this motorcycle. This motorcycle's engine is a 149.2cc single-cylinder, four-stroke, liquid-cooled, DOHC engine with a maximum output of 18 bhp at 9750 rpm and 14 Nm of torque at 7500 rpm. On this bike, Aprilia used a Fuel Injection system.
4. KTM Duke 125: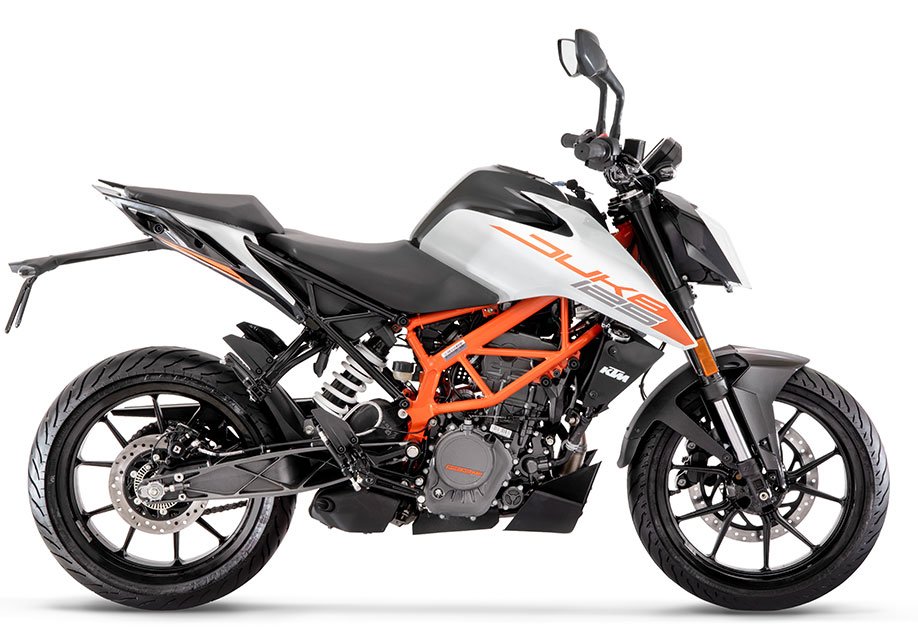 The 2017 KTM Duke 125 was unveiled in Bangladesh as the most stunning entry-level naked edition sports bike. KTM Motorcycles in Bangladesh will be distributed exclusively by Runner Automobiles Ltd. They've released two different colors of this bare-all model. One is an Indian edition, and the other is a European edition. The Indian edition was 350 BDT, whereas the European version was 480,000 BDT. Additionally, they've made alterations to the functionality and appearance of the product. However, the engine's performance does not change significantly.
5. KTM RC 125:
In Bangladesh, the KTM RC 125 is one of the greatest entry-level fully-faired sports bikes. KTM began making their motorcycles in India in the last few years to lower the price. This motorcycle is attractive because of its eye-catching graphics, several color options, sporty sitting and riding stance, and innovative LED headlight and tail light set. Standard on this bike is a single-channel ABS brake system. Although the engine performance is the same as that of the KTM Duke 125.
6. Suzuki GSX R150:
In Bangladesh, the Suzuki GSX R150 is unquestionably a handsome motorcycle. It's a 150 cc sports bike with a complete fairing. The 100th anniversary model of this motorcycle was recently released by Rankon Motorbikes Ltd. This bike quickly gained a following among the younger demographics thanks to its strong raw power and high peak speed. The dual-channel ABS braking system and four new color schemes are also available on this bike.
7. Honda CB150R Exmotion:
The Honda CB150R Exmotion is a new naked sports bike in Bangladesh. It has a classic appearance, but it also appears to be extremely durable. The fuel tank is specially constructed with a sturdy shape and a split seating position. The headlight has a beautiful front panel and a rounded shape. The bike's length isn't particularly long, but there's still room for a passenger. It features a cutting-edge under-belly exhaust system that is both compact and visually appealing. It's one of Bangladesh's best-looking bikes, if not the best.
8. Taro GP-1 V3: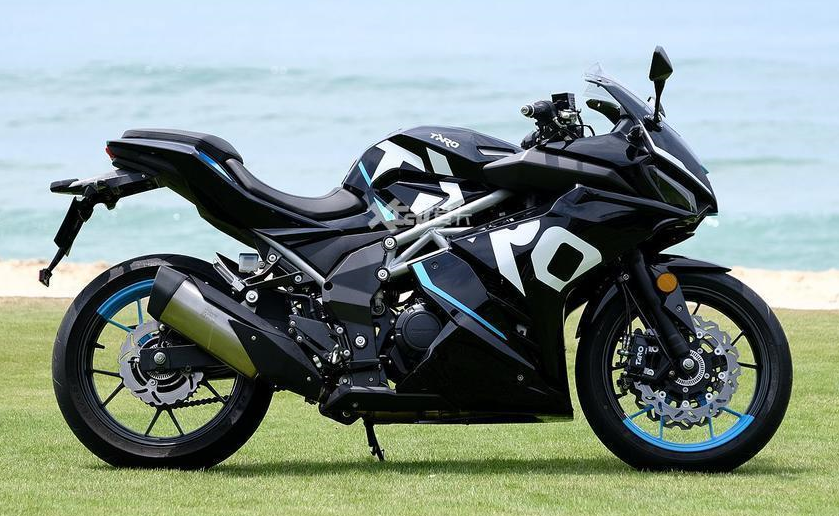 Taro Bangla will import a sporty-looking Taro GP-1 V3 motorcycle here in Bangladesh. It has an unusually wide, angular front end. The headlamp resembles the one on the CBR150R Indonesia in several ways. The bike is a lot larger and heavier than expected. There's more room in the back and a sporty split seating configuration with a larger fuel tank. The GP-1 V3 is a completely aerodynamic, fully-faired sports bike.
9. Pulsar 160 NS:
Bangladesh just got a new trendy and good-looking naked sports bike in the form of the Bajaj Pulsar 160 NS (New Sports). Pulsar 150 AS is bare, but there are several notable alterations. This vehicle has a powerful, yet aggressive-looking gasoline tank that's been fitted with an aftermarket kit. Furthermore, the seating position is split, which is appropriate for a sports bike. The addition of a distinctive engine guard completes the design, it appears. The headlamp has a stylish handlebar that matches its aggressive appearance.
10. Yamaha MT15: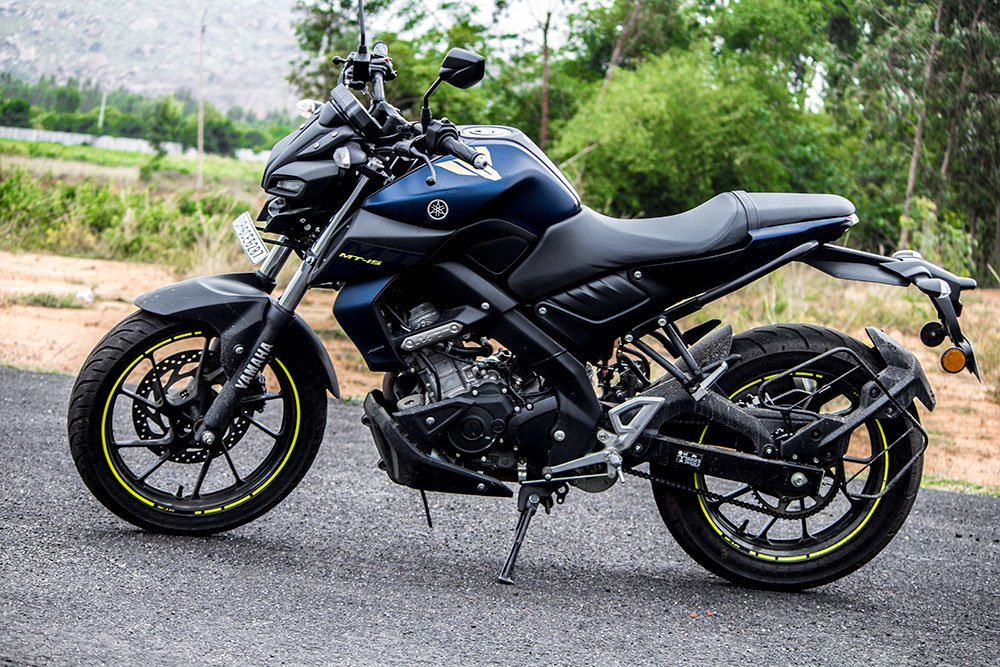 Yamaha unveiled the MT15, the company's sexiest motorcycle yet. The 155cc engine on the Yamaha MT 15 delivers 19.3 horsepower at 10,000 rpm, making it a powerful machine. While the engine only produces 14.7 Nm of torque, the 6-speed transmission is what sets this vehicle apart from others. The front shocks, exhaust, tyres, and frame are all carried over from the Yamaha R15 V3, except for the engine. The motorcycle's distinctive and aggressive headlight is its best feature.
Top 5 budget bikes in Bangladesh
According to the economic condition of the people of Bangladesh, many people cannot buy motorbikes at a high price. They have to look for bikes with good performance but at an affordable price according to their financial ability. For this, we are providing a list of bikes that are best at an affordable price.
Top 5 Bikes Pricelist within Affordable Price:
TVS Metro ES worth (approx) Taka 93,900/-

Bajaj Platina worth (approx) Taka 101,500/-

Hero Splendor Pro worth (approx) Taka 97,990/-

Bajaj CT 100 worth (approx) Taka 90,500/-

Suzuki Hayate EP worth (approx) Taka 99,950/-
1. TVS Metro (ES/KS):
The TVS Metro, a 100 cc standard bike, is widely recognized as one of the best in its class. It's been on the market for a while, and two different models of the bike are currently available. One has a self-starting system, while the other has merely a kick start. The bike has a 100-cc engine with a maximum power output of 7.5 Bhp at 7500 rpm and a maximum torque of 7.5 Nm at 5000 rpm. The bike also has a larger fuel tank, which holds 16 liters of fuel. It features a very long and comfortable seat. The bike's curb weight is 108 kg. TVS Metro ES costs BDT 93,900, while TVS Metro KS costs BDT 89,900.
Read More: New TVS bike hits Bangladesh market
2. Bajaj Platina:
With a price tag under 1 lakh, the Bajaj Platina is one of Bangladesh's most popular 100 cc bikes. BDT 1,06,500 will buy you the Bajaj Platina 100's standard version in Bangladesh, however. However, a newer model of the bike has been released recently. The Platina 100 ES, the bike's new electric-starting version, has been introduced. However, it costs slightly more than the standard Platina 100. However, except for the new colors, the rest of the features are nearly the same. The Bajaj Platina 100, on the other hand, is well-designed and equipped with a 99.27-cc engine. When the engine is running at 7500 rpm, it produces 8.2 Bhp of power and 8.05 Nm of torque. The bike used to get an impressive range of almost 75 kilometers. In addition, it is said to have a top speed of above 90 kmph. The engine has two valves, one cylinder, and an exhaust DTSi engine.
3. Hero Splendor Pro:
Hero Splendor Pro was previously the market leader in the 100 cc sector. People who needed a bike opted for it over other transportation options because of the bike's attractive appearance, dependability, and comfort during journeys. The air-cooled, four-stroke, one-cylinder OHC engine of the Hero Splendor Plus model is now more advanced than in previous models. It has a 97.2 cc actual displacement. 8000 rpm gives the bike a maximum power output of 6.15 kW, while 5000 rpm delivers an incredible 8.05 Nm of torque 6. In addition, the carburetor is a variable venturi type with a self-and kick-starting system. The bike's curb weight is 112 kg, but it can carry a load of up to 130 kg. The fuel tank has a capacity of 11 liters, with a 1-liter reserve option. The bike currently costs BDT 97,990.
4. Bajaj CT 100:
In Bangladesh, the Bajaj CT 100 is a noteworthy motorcycle. Bangladesh has needed it for a long time. Demand has dwindled recently as additional motorcycles in the same sector are now available. However, there is a subset of persons for whom it is extremely beneficial. Although the bike lacks self-starting technology, the rest of its features are sure to please. Instead of alloy wheels, it sports a dated spoke wheel design. The bike is one of the country's greatest items under Rs. 1 lakh in price. It has a four-stroke, 99.27 cc engine with an air cooling system. With a maximum power of 8.1 bhp, the bike has a top speed of roughly 90 kmph. In addition, the Bajaj CT 100 has an average mileage of over 60 kilometers. It's currently available for BDT 90,500, which is a bargain.
5. Suzuki Hayate 110 EP:
The Suzuki Hayate motorcycle shown here is the most recent model to hit Bangladeshi shores. Because of its dependability, brand value, fuel efficiency, decent engine performance, and breathtaking look, this motorbike is recognized as one of the greatest commuter motorcycles in the 110cc market. The low seat height and upright handlebars make this commuter bike ideal for any rider. The engine in this new version is the same as the one in the previous one. It has a single-cylinder, four-stroke, two-valve, SOHC, 113cc displacement engine with an air-cooled cooling system. Maximum power is 8.58 bhp at 7500 revs, and maximum torque is 9.3 Nm at 5000 revs on this engine.
We've compiled a list of the top five bikes under BDT 1,00,000 in Bangladesh. Except them, Bangladesh has a wide range of affordable bikes. Other manufacturers' bikes such as Runner, Zongshen or Walton are available in the markets as well. Above the mentioned motorcycles, however, are those that are considered to be the best value for the money.