Country
Bella & Yes national confce in Cox's Bazar
---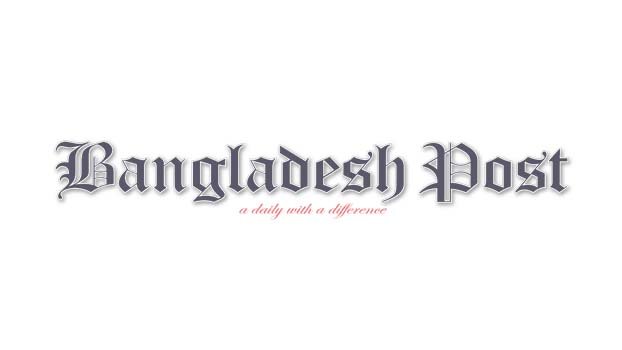 Occupying the Bankkhali River flowing over Cox's Bazar district, some have started real estate business, some have built shrimp farms. Construction of 'Sea Beach Manage­ment Committee' is underway at the environmentally critical site of Inani and Sugandha Point on the beach. The only coral island in the country, Saint Martin, is dying due to pollution.
Construction of installations is going on by clearing the hills. Thus, the hills, forests and rivers of Cox's Bazar are being occupied day by day. The list of occupants includes politicians, government officials, businessmen and many other influential people. Bangladesh Environmental Lawyer (BELA) has filed 19 cases in the High Court to protect the environment of the tourist city. Although the High Court has ordered protection of hills, forests and seas in each case, it has not been implemented. No legal identity can stop the occupation of the mountains and the sea. Despite repeated orders from the Supreme Court regarding these occupations, the establishment is not moving. Rather possession pollution has increased. As a result, experts fear that Cox's Bazar is facing a terrible natural risk. They want the implementation of the directive of the high court to save Cox's Bazar.
The speakers were speaking at a national conference on "What to do to prevent environmental disasters" organized by the Bangladesh Environmental Lawyers Association (BELA) and the Youth Environment Society (YES) at a hotel in Cox's Bazar on Friday.
Cox's Bazar branch president of Bangladesh Environment Movement (BAPA) Fazlul Quader Chowdhury presided over the function. Syeda Rizwana Hasan, Chief Executive Officer of Bela delivered the welcome address. Among others Additional Deputy Commissioner (Revenue) Al Amin Parvez, Divisional Forest Officer (North) Anwarul Islam Sarkar, Divisional Forest Officer (South) Sarwar Alam, Cox's Bazar Municipality Panel Mayor Shahena Akter Pakhi, District Council Member Asmaul Husna, Deputy Director of Environment Department spoke. -Director Nazmul Huda, Cox's Bazar Chamber of Commerce President Abu Morshed Chowdhury Khoka, Yes's Chief Executive Ibrahim Khalil Mamun and Yes's Chairman Md. Hassan and other officials were present at the programme. At the event, various environmentalist leaders, teachers, government officials and businessmen from various walks of life made various recommendations to save the tourist city.
Bela chief executive Syeda Rizwana Hasan said the environment in Cox's Bazar was under serious threat due to anti-environmental activities. Some influentials quarters have started destroying the present environment and environment by showing their thumbs up towards laws and policies. In many cases, the environment of Cox's Bazar is being harmed due to the short-sighted decision of the government. There is no substitute for conserving the sea, beaches, rivers, hills and forests in order to preserve the unique natural beauty of Cox's Bazar. But the instructions of the high court for the protection of life and nature are being ignored again and again. Those who speak out against the occupiers are facing various threats, lawsuits and attacks. He said Cox's Bazar is the pride of all Bangladesh. Everyone must come forward to protect our existence.
Cox's Bazar Development Authority (CUK) Chairman Lt. Col. Forkan Ahmed expressed his helplessness, saying, "I have a list of illegal occupants." Sometimes I want to make a list of all the occupants in a public meeting and inform the people. But we have so many limitations, we can't do anything. There is much to be said, but it cannot be said. The big Rathimahara this have illegal shops. We want a change in Cox's Bazar. Eighty percent of the people will support this change. If everyone is one, it will not be difficult to make Cox's Bazar beautiful.