All Section, City
Bees dying as pesticides being sprayed on mustard field
---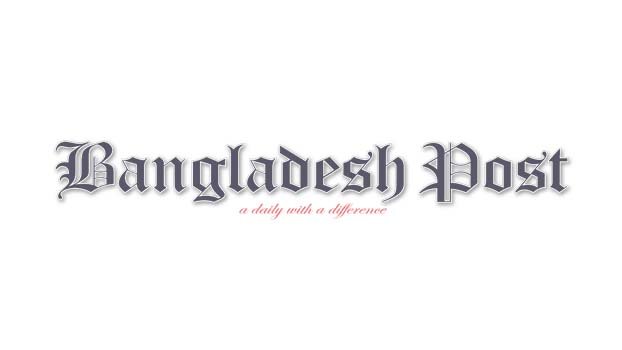 Farmers in Sirajganj are spraying excessive amount of pesticides as a result a good number of bees and other useful insects are dying.
Many honey farmers fear huge loss due to the unwanted situation. Every year honey farmers visit Tarash, Rayganj, Ullapara and Shahjadpur upazila to collect honey. This year, some 500 farmers are in a fiasco as hundreds of thousands of bees are dying due to the use of pesticides.
One of the honey farmers said, "We targeted to collect around 2,000 tonnes of honey from this area. We brought the artificial honey combs and wooden boxes for collecting honey. But everything goes in vain as the bees are dying in large number."
When contacted, officials from department of agriculture said that they were trying to make people aware of the matter. They also admitted that many bees are dying every day.
Excessive use of pesticides should be stopped immediately, they added.
Sources said that Sirajganj is the entry point of the northern area. The district has the largest field (Chalan Beel) of the country. Earlier, the Beel was considered safe haven for birds, fishes, bees and others creatures. However, now the animals and birds are at risk of as this place is being polluted in many ways.
The honey was being cultivated simultaneously with mustard cultivation for last few years. Farmers in Sirajganj are turning away from honey cultivation due to the situation.
Many people have changed their fortunes through honey harvesting ventures after the best uses of existing natural resources.
Mahbubur Rahman, a farmer from Laluamjhira village under Tarash upazila, said, "Farmers are spraying excessive pesticides according to the advice of some traders. Bees are dying every day due to the poison used in the field."
Experts said that bees as well as other birds and insects play a vital role in maintain the environmental and ecological balance. People should not use huge quantity pesticides in the field which can be dangerous for all.
Tarash Upazila Agriculture Officer, Lutfunnahar Luna, said, "Bees are dying due to the use of pesticides in the area. Our teams are working to make farmers aware of the matter."
A strong, healthy colony can produce 100 pounds of honey in a season. Honey has got many nutritious elements. Honey farming has become popular in Bangladesh. There is a great demand of pure honey in home and abroad.