National
Bee keeping turns profitable business for many young men of Godagari
---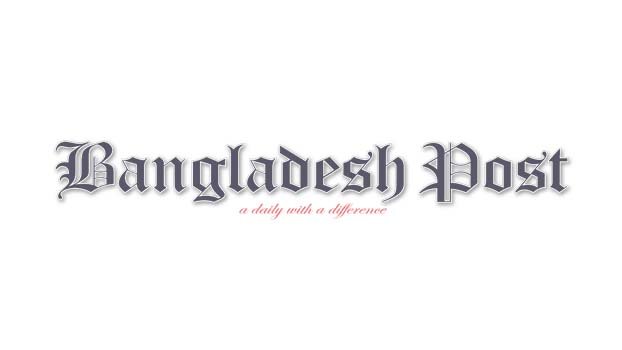 Bee keeping is getting popular among the young men of Godagari upazila for its satisfactory profit against a small investment and labour.
During this winter season when dried beels and char areas of Godagari upazila turned golden-yellow in colour with millions of mustard flowers, many young men were engaged in collecting honey by keeping wooden boxes nests of honey bees beside those fields.
Sumon Ali, a bee keeper at Hatnabad beel mustard field informed, once he used to earn his livelihood by working as a carpenter. Now he is self reliant by cultivating bees. By engaging in this profession, he has now made a concrete house and hoping to collect honey worth TK 2.5 to 3.0 lakh this year.
Sumon Ali, who is better known as Madhu Sumon in the area, informed, he has been engaged in apiculture since 2013. Earlier he witnessed many bee keepers used to visit the mustard fields of his area and collected honey by setting bee boxes beside the fields. And by watching their activities he was also encouraged to opt for bee keeping profession by abandoning his profession of carpenter. He expressed his gratitude to Jargis Ali, Director of Bengal Honey of Rajshahi who helped him to learn itineraries of bee keeping.
Sumon Ali continued, after death of his father in 2012, he found it difficult to maintain his five members family including his two brothers and one sister. But, with advice from Jargis Ali, he took Tk. 10,000 loan from an NGO and started honey bee culture in a mustard field near his village. He continued, he prepared 35 wooden boxes and collected honey bee of Apis mellifera ligustica species of Italy from BSCIC Training Institute in Rajshahi. In 2013 he started cultivation of honey bee with nine frames in three boxes and later on he increased the frame to 15 and started regeneration of bees through the Queen bees and gradually number of his frames as well as cultivation of bees started to increase.
Sumon said, this year, he was cultivating honey bees and collecting honey through 15 frames. To house honey bees in each frame it costs him Tk. 15,000 per year. The honey is collected only during the winter and rest of the year those honey bees required rearing. After collecting honey, the bees are fed with sugar and required medicine.
He further said, after meeting all costs, he can earn at least Tk. 20,000 from each box. Every year, honey is collected from the month of November to January from mustard field and in February to March from Litchi field. On an average 25 kilogramme of honey can be collected from a box in every ten-day and the honey can be sold at Tk. 400 per kilogramme. He further said, mustard has been cultivated in 200 to 300 bighas of land in Hatnabad beel only and he can easily collect required honey from this field. Sumon said, watching his success, many unemployed young men of surrounding areas were now engaged in bee keeping. He assists every one by giving them required advice so that they can also continue their profession successfully.
Marium Ahmed, Officer of Department of Agriculture Extension, Rajshahi informed, the presence of honey bee in the mustard field helps to increase the crop by 30 to 35 percent. Bees help in pollination of flowers of mustard and increased the production. The production cost and labour for bee cultivation in a mustard field was also comparatively low.
DAE sources in Godagari informed, more than 6,140 hectares of land has been brought under mustard cultivation in the upazila this year. One bee belonged to Apis mellifera ligustica species can produce 300 to 400 gramme honey a year.