National
Bede paupers get warm clothes after Facebook post
---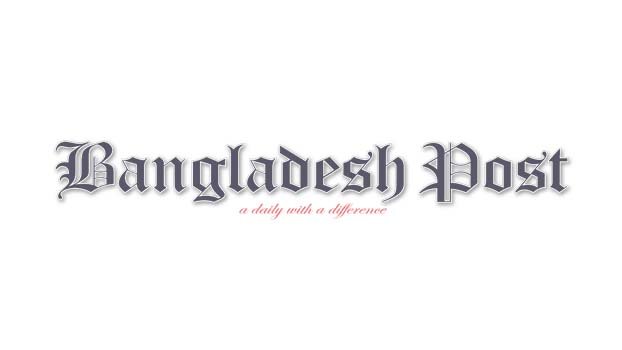 Under the personal initiative of a Sub-inspector of Police, blankets were distributed among the members of 48 ultra-poor members of Bede Community of Tanore upazila on Wednesday afternoon.
Faruk Hossain Imon, Assistant Sub-Inspector of Tanore Police station recently visited the Bede families living in Shanties under the open sky beside the Beel Kumari connecting river Shiba in Tanore.
He watched the wretched condition of 48 Bede people including 22-children and their mothers without wearing any warm clothes under this bone-throbbing cold of winter and posted the photos of these Bede family members in his Facebook group entitled 'Duranta Rajshahi', comprising students of SSC-2002 and HSC-2004 batches in Rajshahi.
By watching the unbearable distressed condition of the Bede people through the Facebook page, a friend and year-mate of ASI Imon named Masud Bakshi, an Official of Dhaka South City Corporation, sent 26 blankets to Imon for donating those to the Bede families.
On 23 December afternoon, the blankets were distributed among 48 Bede family members. Among others, Officer-in-charge of Tanore Police Station Rakibul Hasan, ASI Faruk Hossain Imon, Journalist Faisal Ahmed, RU Official Nur Kutubul Alam Jewel and President of Tanore Press Club Journalist Sayed Saju were present during the distribution of the blankets.
By receiving the blankets, the Chief (Sarder) of the Bede families Kala Chand Sarder informed, they belonged to 'rootless Bede families'. Even, during this bone-throbbing cold, cool-wind and fog, they have no way but to stay in the shanties under the open sky.
Especially, at night, the unbearable cold makes their condition wretched. Their children are hard-hit by the cold of winter.
During the Corona pandemic, they are failing to go out of their houses and to engage in their profession. As a result, they are nearly starving with their family members. No one comes to assist them. He was grateful by receiving the blankets.
He further said, they often heard about the government and many humanitarian organisations donating 'houses' for the poor people. He pledged to build some houses for them so that they can live their comfortably.
ASI Faruk Hossain said while visiting through the road beside the Shiba river during his duty at the cool, winter night, he often felt pain by watching the deplorable conditions of those pauper Bede families living in shanties. He was glad to help those helpless Bede families by donating them the blankets.
It is learnt, ASI Faruk Hossain introduced ' The best Gram Police Medal' in Tanore upazila at his own initiative. He with his batchmate friends in Facebook is trying to help the poor and distressed in various ways.