National, Front Page
BCL celebrates its 74th founding anniv
---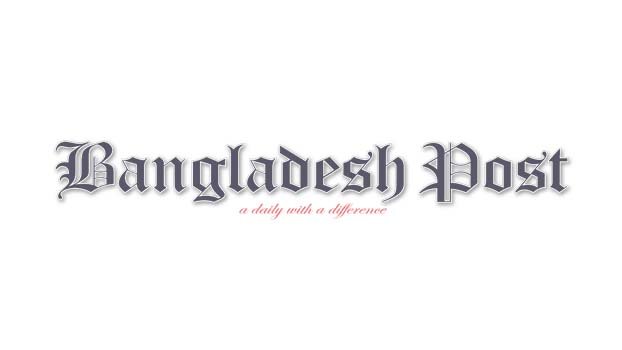 Bangladesh Chhatra League (BCL), the students' wing of Awami League having a glorious history of struggle and success, on Tuesday celebrated its 74th founding anniversary with elaborate programmes.
This historic organisation came into being on January 4 in 1948 at the instruction of Father of the Nation Bangabandhu Sheikh Mujibur Rahman with an aim to attain the country's independence.
The five-day-long celebration commenced with the hoisting of national and party flags at party offices at 7:30 am and placing wreaths at the portrait of Father of the Nation Bangabandhu Sheikh Mujibur Rahman at Dhanmondi road-32 at 8:00 am Tuesday.
At the same time, a delegation, consisting of some leaders of the central executive committee, paid rich tribute to the Father of the Nation by placing a wreath at his graveyard at Tungipara and offering doa.
After cutting a cake at Dhaka University (DU) Curzon Hall around 10:00 am, leaders and activists of BCL, led by its president Al Nahian Khan Joy and general secretary Lekhak Bhattacharya, gathered on the premises of DU's Aparajeo Bangla around 2 pm to bring out a joyous procession.
Chhatra League played a historic role in terms of foiling conspiracies, made by communal and anti-Liberation forces in different transitional periods of the country, said Bangladesh Awami League presidium member Advocate Jahangir Kabir Nanak while inaugurating the rally.
In the coming days, BCL will fight to foil the conspiracies aiming to establish a non-communal country and building Sonar Bangla as dreamt by the Father of the Nation, he added.
AL presidium member Abdur Rahman, AL Joint General Secretary Mahbubul Alam Hanif and Krishibid AFM Bahauddin Nasim, Organizing Secretary Advocate Afzal Hussain, Dr Mostafa Jalal Mohiuddin, AL deputy publicity and
publication secretary Aminul Islam, former BCL presidents and general secretaries addressed the rally.
Marking the anniversary, a discussion will be held at Krishibid Institution Bangladesh (KIB) tomorrow at 11:30 am. Prime Minister, also president of Awami League Sheikh Hasina, is expected to virtually join the discussion from her official Ganabhaban residence here.
After a short rally on Aparajeo Bangla premises, BCL leaders and activists brought out a colourful procession from the Dhaka University campus that paraded some city streets including the Shahbagh-Kakrail-Paltan area and ended at its central party office at Bangabandhu Avenue.
DU BCL President Sonjit Chandra Das, General Secretary Saddam Hussein, BCL Dhaka metropolitan North unit President Ibrahim Hossen, General Secretary Saidur Rahman Hridoy, BCL Dhaka Metropolitan South unit President Mehedi Hasan, General Secretary Md Jobayer Ahmed, leaders and activists of the different units took part in the celebration.
The five-day-long celebration programmes also include distribution of educational stuff on January 6 at the university's Shoparjito Shadhinota, distribution of winter clothes among needy people on January 7 at DU's Shoparjito Shadhinota and a voluntary blood donation campaign on January 8 at Bottola beside Aparajeyo Bangla on DU campus.
The BCL played pioneering roles in the Language Movement in 1952, in the victory of Jukta Front in 1954 polls, anti-Aiyub movement in 1958, education movement in 1962, six-point movement in 1966, mass upsurge in 1969, elections in 1970, the great Liberation War in 1971, rehabilitation activities in post-war Bangladesh, the movement for restoration of democracy after 1975 changeover, the student movement in 1983 and anti-autocratic movement in 1990.
The BCL was also engaged in the movement launched by Sheikh Hasina against the 'state terrorism' unleashed by the then BNP-Jamaat alliance government after the 2001 polls.
The BCL also waged a strong movement after the 1/11 changeover when the army-backed government arrested Sheikh Hasina on July 16 in 2007 without any reason.
Now the BCL is working relentlessly for building a digital Bangladesh.