Business
Bangladeshi girl named after 'China' exchanges letters with President Xi
---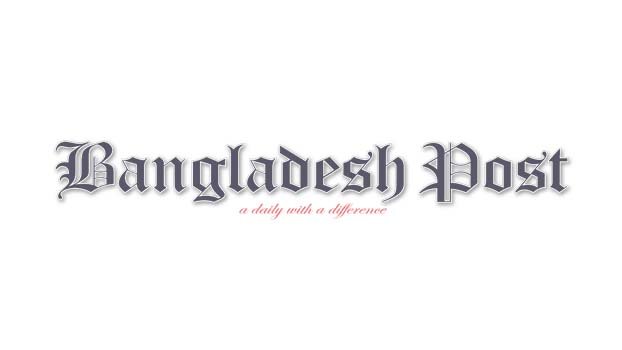 On the eve of International Children's Day, a 12-year-old Bangladeshi girl, Alifa Chin, received an extraordinary gift -- a reply letter from Chinese President Xi Jinping.
When the girl was born in 2010, her mother suffered a difficult delivery due to a severe heart problem. At that time, the Chinese naval hospital ship Peace Ark just sailed to Bangladesh, where it provided free medical services to locals.
Upon learning of the emergency, Chinese doctors from the Peace Ark hurried to the local hospital to perform a cesarean section on her mother. The mother and daughter were saved.
To express gratitude to the Chinese doctors, the father of the child, Anwar Hossen, named his child "Chin," which means "China" in Bengali.
LETTER FROM GRANDPA XI
Earlier this year, Chin wrote a letter to President Xi. In the letter, Chin described her special connection with China and expressed her hope of becoming a China-Bangladesh friendship messenger when she grows up.
And, President Xi wrote back, saying that her story is a good example of the friendship between the two countries.
"I am so happy to receive the reply letter from Grandpa Xi. It's a special day today," Chin said. "I want to share my story and happiness with my friends."
Hossen, Chin's father, said he was thrilled to receive Xi's letter. "Chinese military doctors saved my wife and ensured the safe birth of my daughter. For that, we will always be grateful."
Since it was commissioned in 2008, the hospital ship of the Navy of the Chinese People's Liberation Army has mainly carried out disease diagnosis, treatment and professional training.
China's Peace Ark's mission is to spread the notion of peace across the oceans. So far, it has sailed more than 260,000 nautical miles and has completed multiple overseas missions providing free medical services to more than 250,000 people in 43 countries and regions.
The ship's hospital equipment is on par with some top medical facilities in China. The crew includes some of China's leading medical experts and professionals in neurology, gastroenterology, physiotherapy, traditional Chinese medicine, infectious diseases, reconstructive surgery and burns.
CHINESE MOTHER
In 2013, when the Peace Ark arrived in Bangladesh for the second time, China's military doctors conducted a comprehensive check-up on Chin.
In 2017, Sheng Ruifang, the anesthesiologist who participated in the surgery for Chin's mother, met Chin during a visit to Bangladesh with a Chinese naval formation. At that time, Chin called Sheng her "Chinese mother" for the first time.
"It was the Chinese mother who helped me come into this world then. Today, uncles and aunties from China are still showing long-term concern for my growth," Chin said. "Many thanks to all of them."
In his letter, Xi encouraged Chin to study hard, pursue her dream and carry forward the traditional friendship between China and Bangladesh.
"I will use this as motivation to study hard and grow up healthily," Chin beamed.
"I want to share with my teachers and classmates what I have personally witnessed in China, and I want to tell more people in Bangladesh my story and about the friendship of China," said Chin who visited China in 2019.
After reading Xi's letter, Hossen said he was "extremely happy and grateful" that Xi remembered Chin "despite his busy schedule."
Hossen said he will "provide good conditions" for Chin's growth and encourage her to study hard and even learn Chinese.
TRADITIONS OF FRIENDSHIP
In his reply, Xi said since ancient times, the Chinese and the Bangladeshi have been close neighbors and good friends, whose friendly exchanges date back over a thousand years.
The two countries have also witnessed progress in their ties during their joint fight against the COVID-19 epidemic. At the invitation of the Bangladeshi government, the Chinese government immediately dispatched a medical expert team to support Bangladesh's epidemic prevention and control efforts.
China was also one of the first countries to provide vaccine assistance to Bangladesh. When COVID-19 hit, the Chinese side supported the country in protecting the health of its people.
Chinese Vice Foreign Minister Sun Weidong, who attended the hand-over ceremony of the reply letter, said Xi's response to Chin's letter on the eve of International Children's Day reflects his high regard for the friendly relations between China and Bangladesh, expectations for the enduring friendship between the two countries and hope for the success and well-being of the country's youth.
Sun said young people are the key to fostering friendly cooperation between China and Bangladesh, hoping that mutual communication and learning by the youth of the two countries can be promoted.
"Together, they can contribute their enthusiasm and passion to the cause of China-Bangladesh friendship," Sun said.
Chin has expressed her aspirations of studying in China in the future.
"I hope I have the chance to go to one Chinese university in the future and study medicine there," Chin said, "and become a doctor to heal the wounded and rescue the dying, just as my Chinese mother did."