National, Front Page
Bangladesh enters nuclear era
RNPP an implementation of AL manifesto
---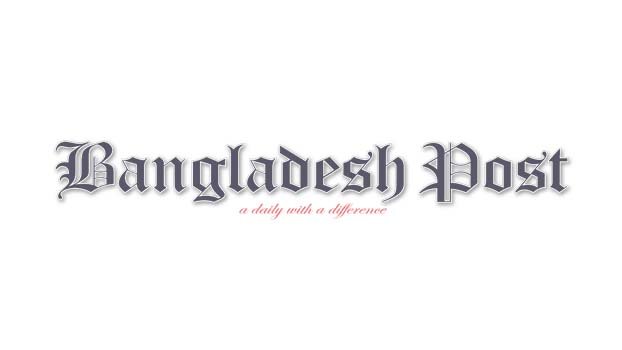 Bangladesh has entered the Nuclear era as it has become the 33rd nuclear power-generating country through the country's first ever Nuclear power plant, Rooppur Nuclear Power Plant (RNPP).
The Rooppur Nuclear Power Plant is expected to add 2,400MW of electricity to the national grid by 2024, helping the country meet an increasing demand for electricity.
The plant will continue generating electricity for 80 years without break after its inauguration.
The Rooppur Nuclear Power Plant (RNPP) project, the biggest ever power project of the country, is going to be implemented as per the election manifesto of the Awami League in 2008.
In 2008, Awami League included the implementation of this project in its election manifesto. After coming to power in 2009, the Awami League government in 2010 went for implementation of the RNPP and passed the Atomic Energy Regulatory Act in 2012. Prime Minister Sheikh Hasina inaugurated the construction work of the RNPP on October 2, 2013.
Besides, the RNPP project has no fear of any accident as the plant is going to be implemented under a five-layer security measures with Russian-made security arrangement, said experts.
Moreover, this nuclear reactor is capable of facing natural calamity like hurricane, flood and earthquake. If any accident occurs, radiation of reactor will not spread among humans. This reactor won't release smoke and create no sound. And a special and experienced security unit will be formed with personnel taking from all forces of the country to strengthen security of the plant.
Russian Foreign Minister Sergey Lavrov said that nuclear fuel or uranium for the RNPP will be sent in the first week of October this year. He disclosed this when he made a courtesy call on Prime Minister Sheikh Hasina on September 8 last.
Earlier on June 24, Minister for Science and Technology Yafes Osman while speaking at a programme said that the construction of the mega project is near completion. He expressed hope that it will be possible to open the plant on time and Russian President Vladimir Putin is expected to join the inauguration ceremony through video conferencing.
Meanwhile, Bangladesh Atomic Energy Commission has received permission from the International Energy Agency (IEA) for importing and preserving nuclear fuel or uranium. Besides, the Russian agency has been given permission to carry uranium after fulfilling the requisite conditions set by IEA. Bangladesh Atomic Energy Regulatory Authority (BAERA) gave the approval at a function at a Pabna hotel on July 13. BAERA chairman Engr Md Mozammel Hossain presided over the function which was attended by Minister for Science and Technology Yafes Osman as the chief guest.
The Russian Federal Service for the Supervision of Environment, Technology and Nuclear Management (Rostekhnadzor) Deputy Chairman Alexi Perapostov and Alexandr Petrenko, Deputy Director of Rostov were present as the special guests.
After getting approval from the IEA, Minister for Science and Technology Yafes Osman said, "We have fulfilled every demand of international energy agency and they have cooperated with us in this regard. We congratulate them."
Mohammad Shawkat Akbar, Project Director, Rooppur Nuclear Power Plant Project, said, "We have become owner of atomic energy through getting approval."
Construction work of RNPP in Ishwardi upazila of Pabna district was running without any hassle thanks to close medical observation at the project site, amidst the threat of the corona virus outbreak.
Approximately 2,000 foreign workers from eight countries mosly from Russia are working on the RNPP project.
With a view to preserving the precious fuel uranium the work of support structure, fresh fuel storage and preservation storage is at the final stage.
The plant is being constructed with financial and technical support from Russia.
Atomstroyexport, the Russian Federation's nuclear power equipment and service exporter (Contractor), a fully owned subsidiary of Rosatom, is constructing the plant.
Ishwardi Municipal Mayor Ishaq Ali Malitha said, "It is a good news for the countrymen, especially those from Ishwardi, as the plant is going into production at the earnest efforts of daughter of the father of the nation Bangabandhu Sheikh Mujibur Rahman and Prime Minister Sheikh Hasina. It is also a one-step progress for making the country 'Smart Bangladesh' and we will enter a new age of electricity."
Managing Director of Bangladesh Sugarcrop Research Institute (BSRI) Dr Omar Ali said, "RNPP is a great achievement for Bangladesh. The project is on its way to implementation due to Sheikh Hasina's far sightedness and sincerity. The country's power crisis will ease with power generated in this plant. Production in mills and factories will be accelerated and economy will grow."
Local lawmaker Nuruzzaman Biswas said, "Electricity is at the root of country's progress and development. It will help help our country to advance further."
Bangladesh in World Nuclear Club: Bangladesh Atomic Energy Commission (BAEC) got the "Design and Construction License" for start of main construction work (First Concrete Pouring-FCP) of the first unit of the RNPP. Through this Bangladesh joined the World Nuclear Club (Nuclear Nation) and today Bangladesh is the 33rd member of the club.
VVER 1200 Technology: Most modern atomic reactor (Three Plus Generation) of VVER 1200 technology, invented by Russia would be used in this plant. Two reactors—1200mw power each—will be installed in Rooppur. The first reactor of this project is scheduled to be started in 2024 and the second one in 2025. At present, 450mw atomic energy units are in operation in 31 countries of the world. Total energy generation capacity of these units are 3 lakh and 92000mw.
2400mw electricity to be generated in two units: This plant is capable of generating 2400mw electricity. And the cost of electricity will be comparatively lower as there will be no use of oil, gas and coal here. The longevity or generation capacity of this plant is 50 years but it is capable of providing service up to 80 years if undergoes renovation.
Establishments around the main project area: Earlier, 260 acres were acquired for the project. As the land was not adequate the government further acquired over 1000 acres. Besides, Green City residential area is being built around the project by the Public Works Directorate. Construction of 22 high rise buildings of 16 and 20-storey has been completed in the mean time for the employees and officers of the project and Russian citizens and Bangladeshi engineers who are working in the project are living in these residential buildings.
Heavy machinery and equipment will be brought by waterways. For this purpose, Inland Water Tranport Authority (IWTA) is implementing a project worth Tk 956 crore for river dredging and waterway dredging from Mongla to Paksey via Chandpur, Mawa, and Goalund. Besides, 22 kilometre railway has been built from Ishwardi to project site.
Expenditure cost: Country's mega project, the Rooppur Nuclear Power Plant (project) is being implemented with 90 per cent of supply credit (total expenditure cost) provided by Russia. The estimated cost (expenditure) of the project was 1 lakh 13 thousand 92 crore taka. Russia will provide 91 thousand 40 crore taka as loan and Bangladesh government will bear the rest amount.