All Section, City
Bangladesh currency is most stable: Razzaque
---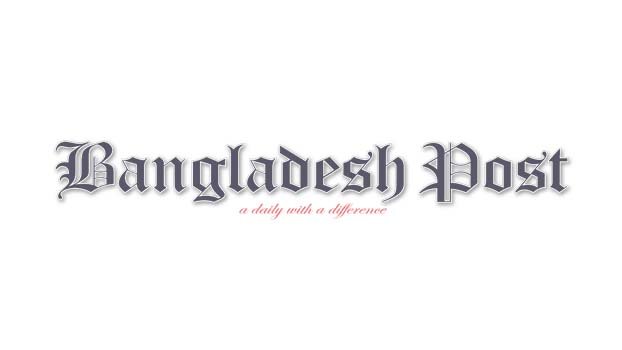 Bangladesh Awami League Presidium Member and Minister of Agriculture Dr Abdur Razzaque said that foreign economists, World Bank and economic critics have said that Bangladesh is one of the 3/4 economies of the world if its economy is correct. The currency of Bangladesh is the most stable, the strongest of all countries including India, United States and United Kingdom.
Even after that Mirza Fakhrul Islam Alamgir, the anti-independence force of Razakar Al-Badr, they are spreading all kinds of slanders and lies. The idea is that this Bangladesh is now sinking in the Bay of Bengal.
He made the comment while speaking as the chief guest at the triennial conference of Sadar Upazila Awami League at Kishoreganj Old Stadium on Wednesday.
Dr Abdur Razzak said, there was food shortage in Bangladesh, Bangladesh was a country of famine. In the senior month of Baishakh, there was no food in any house. Chira and muri used to make a living by eating. In the month of Kartik, in the month of Ashwin, there was no food in people's houses. What is the suffering of human beings? Today, Bangladesh is self-sufficient in food.
At the conference, Bangladesh Awami League Organizing Secretary Mirza Azam MP said, "Leaders and activists told me that people of Kishoreganj love Awami League." They love Syed Nazrul Islam, they love Zillur Rahman, they love Syed Ashraful Islam, they love President Md Abdul Hamid. I believe it is true. I want to create new leadership in Sadar Upazila. The district Awami League office was set on fire a few days ago. This has happened due to organizational weakness. This would not have happened if the organization had been strengthened. Those who will come to the new leadership have to work very thoughtfully. We will move on to new leadership through negotiations.
It was addressed by Bangladesh Awami League Women Affairs Secretay Maher Afroz Chumki MP.
Its Education and Human Resources Secretary Shamsunnahar Chapa, Member A.B.M Riyazul Kabir Kawsar & Sahabuddin Farazi, District Awami League Acting President Md. Zillur Rahman, its General Secretary M.A Afzol, Alhag Md. Afzol Hossain MP, Rezwan Ahammad Toufic MP, Dr. Syeda Zakia Nur Lipi MP, Distrit Awami League Joint General Secretary Syed Ashfaqul Islam Tito, its Publicity Secretary Lutful Arafin Golap, Freedom Fighter Affairs Secretary Sabbir Ahammed Manik, Agriculture and Cooperatives Secretary Sultan Ahmed, Industries and Commerce Secretary Badal Rahman, Member Freedom Fighter Anwar Kamal and Moshiur Rahman Humayun were present among others. Sadar Upazila Awami League President Md. Ataur Rahman presided over the conference.
After 25 years, the triennial conference of Kishoreganj Sadar Upazila Awami League was held today. The conference was attended by 36 councilors and half a million people, organizers said. Leaders and activists of different levels joined the conference in processions from different unions on the occasion of the conference. The whole district town was abuzz with excitement surrounding the conference. After the 1st session of the conference, Md. Awlad Hossain was elected President and Sadar Upazila Vice Chairman Abdus Sattar elected General Secretary by the decision of Central Awami League in the 2nd session.