Country
Bangabandhu's mural unveiled in Munshiganj
---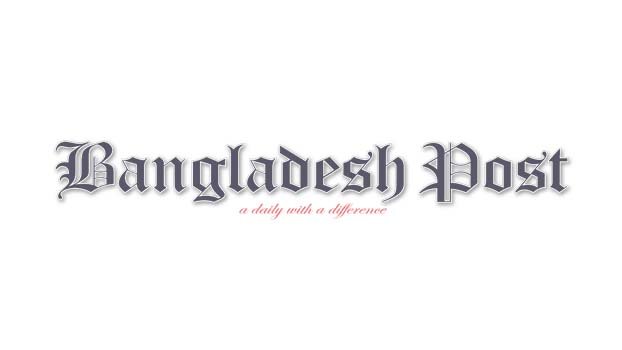 A mural of Father of the Nation Bangabandhu Sheikh Mujibur Rahman was inaugurated at Munshiganj. Munshiganj district administration inaugurated the mural of Bangabandhu at Lichutala of Old Kachari around 1pm on Saturday. At the time the cover of a book titled 'Ronagoner Shoto Smriti' was also unveiled.
Minister for Liberation War Affairs of AKM Mozammel Haque attended the inauguration ceremony as the Chief Guest while, Bangabandhu's personal companion, District Awami League President and District Council Chairman Alhaj Md Mohiuddin, Munshiganj-3 MP and Bangladesh Awami League Liberation War Affairs Secretary Advocate Mrinal Kanti Das and Munshiganj-1 MP Mahi B Chowdhury were present as special guests.
Also present under the chairmanship of Deputy Commissioner Md. Moniruzzaman Talukder were Munshiganj Superintendent of Police Abdul Momen PPM, District Awami League General Secretary Sheikh Lutfar Rahman, Sadar Upazila Parishad Chairman Bir Muktijoddha Anisuzzaman Anis and Munshiganj Municipality Mayor Haji Mohammad Faisal Biplob.
The program was conducted by Matiul Islam Hiru, a heroic freedom fighter and Advocate Shahin Md. Aman Ullah, President of Sammilita Sangskritik Jote.
The mural was built by M.S. International Architect Contracting Company. Bangabandhu's permanent murals and the aesthetic history-rich construction style around them will catch anyone's eye. In this terracotta, various reflections of the great liberation war from 52 to 71 of the language movement have found a place. The entire city has been turned into a tourist destination with a flag of Ekattar sculpture, DC Park, 135-year-old Munshiganj High School, a tennis complex and a mural of Bangabandhu next to the ancient architecture of Idrakpur Fort.