National
Bangabandhu's Homecoming Day observed countrywide
---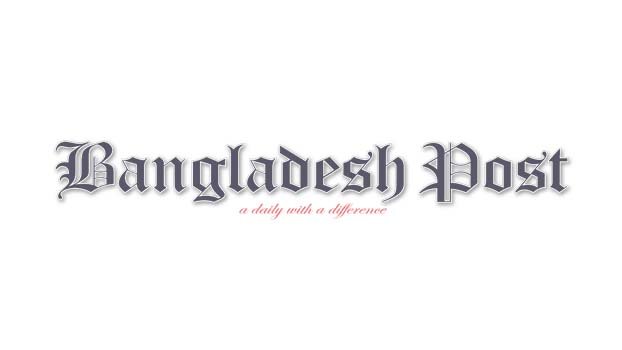 The historic Homecoming Day of Father of the Nation Bangabandhu Sheikh Mujibur Rahman was observed across the country on Sunday (January 10).
On January 10 in 1972, Bangabandhu returned to independent and sovereign Bangladesh after over a nine-month captivity in Pakistan jail.
Bangabandhu's Homecoming Day was observed this year with a special significance as the birth centenary of the architect of independent Bangladesh is also being observed across the country.
Marking the homecoming day, the ruling Awami League, its associate and front organisations and various socio-political organisations have taken elaborate programmes, which were observed in the capital and other parts of the country. Our Correspondents from districts and upazilas sent news items on the issue.
In Rajshahi, local unit of Awami League and its front organisations observed the historic the day in a befitting manner, reports our Rajshahi Correspondent.
Marking the day, leaders and workers of the party hoisted national and party flags atop party offices and garlanded the portraits of Bangabandhu Sheikh Mujibur Rahman and four other national leaders in the morning. Later, they brought out a procession int the city.
A discussion was also held where AL city unit president and mayor of Rajshahi City Corporation AHM Khairuzzaman Liton, general secretary Dablu Sarker, senior vice-president Shaheen Akter Rainy, vice-presidents Meer Iqbal, Nawsher Ali and Shafiqur Rahman and joint-secretaries Mustaque Hossain, Rejaul Karim and Naimul Huda Rana spoke, among others.
Similarly, the district unit of the party and city unit of Bangabandhu Parishad also observed the day through separate programmes.
In Khulna, Khulna city and district units of Awami League and its associate organisations observed the day with different programmes, reports our Khulna Correspondent.
Marking the day, AL leaders and workers hoisted national and party flags atop its office and placed wreaths at the sculpture of Bangabandhu on the Khulna Press Club premises. A discussion was also held with Khulna district AL president Sheikh-Harun-ur Rashid in the chair.
A Milad and doa mahfil was also held at the party office seeking eternal peace of the departed soul of Bangabandhu Sheikh Mujibur Rahman and most of his family members killed on August 15 in 1975.
Khulna University (KU), Khulna University of Engineering Technology (KUET) and others educational institution organised different programmes to mark the day.
Vice-Chancellor (VC) of KU Prof Dr Md Fayequzzaman placed wreath at the mural of Bangabandhu on KU campus premises. KUET organized a virtual seminar at its auditorium with VC Prof Dr Kazi Sazzad Hossain in the chair.
In Cumilla, the Comilla University authorities observed the day with various programmes, reports our CoU Correspondent.
To mark the day, a rally, led by CoU Vice-Chancellor Prof Dr Emran Kabir Chowdhury, was brought out on the campus. Later, the CoU VC, CoU teachers association and CoU unit of Bangladesh Chhatra League CoU placed floral wreaths at the portrait of Bangabandhu on the campus.
A discussion was also held in front of the Bangabandhu's sculpture. CoU VC at the discussion called for taking CoU forward by following the ideals of Bangabandhu and fulfilling their responsibilities properly.
Meanwhile, the executive committee of a fraction of CoU Bangabandhu Parishad, which was formed on January 5, has placed floral wreath at the Shaheed Minar and Bangabandhu's portrait while no activities have been seen of the other fraction to observe the day.
In Shariatpur, on the occasion, members of Bangladesh Army distributed winter clothes and relief on a shoal (char) in Purbanaodoba Pinepara Majhikandi area of Jajira upazila in the morning, reports our Shariatpur Correspondent. Under the overall management of the 99 Composite Brigade Headquarters and supervision of the 27th Riverine Engineer Battalion of Engineers, the relief and winter clothes were distributed among helpless destitute of Majhirkandi Char, Pinepara Char and Tarapasha Char areas.
Brigadier General Mohammad Qamrul Hasan, Commander of 99 Composite Brigade and Lt. Col. Md. Afzal Hossain, Commander of 27th Riverine Engineer Battalion handed over the items to the destitute while other Army members were present there.
In Satkhira, the historic Homecoming Day of Bangabandhu was observed int eh district in a befitting manner, reports our Satkhira Correspondent.
On the occasion, Satkhira Sadar upazila unit of Awami League brought out a colourful procession in Satkhira town. MP from Satkhira-2 constituency Mir Mostak Ahmed Robi lead the colourful procession.
Earlier, a discussion was held on the premises of Central Shaheed Minar in the town with acting president of upazila Awami League Md Shahidul Islam in the chair.
In Kishoreganj, the day was observed in the district in a befitting manner. On the occasion, Awami League chalked out various programmes, including hoisting of national and party flags at the District Awami League office and placing of floral wreath at the portrait of Bangabandhu, reports our Kishoreganj Correspondent.
A discussion was held at the office. District Awami League President Advocate Kamrul Ahsan Shajahan presided over the event. District Awami League General Secretary Advocate MA Afzal, Zila Parishad Chairman Md Zillur Rahman, District Awami League Vice-President Advocate MA Rashid, Joint General Secretary Shah Azizul Hoque, Syed Ashfaqul Islam Titu, Advocate Abu Sayeed Imam, Advocate Saiful Hoque Khan Sajon, Advocate Mahamuduzzaman Munshi, former Municipality Chairman Nurul Islam Nuru, District Mohila Awami League General Secretary Bilkis Begum, Krishak League General Secretary Anwar Hossain Bacchu, District Sramik League General Secretary Abul Hossain Akanda and District Chhatra League General Secretary Foyez Oman Khan were present on the occasion, among others.