Country
Awareness on land rights, management stressed in Kishoreganj
---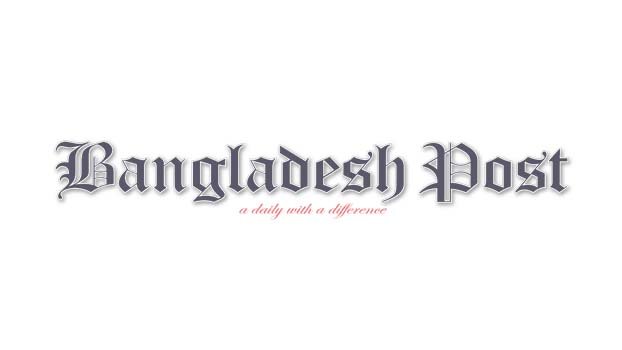 Celebration of Land Service Week 2022 has started in Kishoreganj to raise awareness about land rights and bring efficiency and dynamism in land management. Land Service Week 2022 was celebrated on Sunday at Kishoreganj Sadar Land Office premises by Kishoreganj District Administration.
Kishoreganj Deputy Commissioner Mohammad Shamim Alam was present as the chief guest at the function presided over by Additional Deputy Commissioner (Revenue) Mohammad Nuruzzaman. Ishrat Farzana, Deputy Secretary, Ministry of Land (Law-1) was present as special guest.
Among others present were Kishoreganj Sadar Upazila Nirbahi Officer Mohammad Ali Siddiqui, Kishoreganj Sonak President and Senior Journalist Saiful Haque Mollah Dul, CAB President and Senior Journalist Alam Sarwar Titu. Officers and employees of various land offices of Kishoreganj Sadar Upazila also participated in the program.
Additional Deputy Commissioner (Revenue) Mohammad Nuruzzaman said, "Our land service will go further. There will be no harassment or suffering in land service. We are ready to provide harassment and suffering free services from Kishoreganj district administration.
Speaking as the special guest, Deputy Secretary of the Ministry of Land (Law-1) Ishrat Farzana said that all the upper and lower class people of the society are involved in land service.
"Whether we admit it or not, there was some harassment and irregularities in the services that people go to for land offices, but now I can say that there are many ways for people to go to land offices for services that are very transparent and free from harassment. The government has made all arrangements," he said
Chief guest Mohammad Shamim Alam said the upazila and union land offices were at one time in a very fragile state. Computers were far from being
photocopied.
The offices were also in a dilapidated condition. But now is not the time. Every land office is being modernized. Efforts continue to be made to improve what remains. The quality of land service is much better now than at any time in the past. Technically all kinds of services have been introduced in land services so that people can get land services easily.
He further said that the Ministry of Land has decided to give special meritorious contribution in providing and implementing transparent, efficient, people-friendly and accountable land services every year from this year onwards. Under this, prizes will be given to the officials of the land office at the field level.
Assessment will be made in the respective categories of Assistant Commissioner (Land), Kanungo, Surveyor, Union Land Assistant Officer, Union Land Deputy Assistant Officer, Zonal Settlement Officer, Charge Officer, Assistant Settlement Officer, Deputy Assistant Settlement Officer and Settlement Surveyors. . Crests and certificates will be given to those who get the highest marks in the evaluation.
It is to be noted that 'Land Service Week-2022' has started on Thursday (May 19) at the initiative of the Ministry of Land. Which will be celebrated till May 23.
The aim of Land Service Week is to make the online services that have been added to the land services sector widely known to the people.
The government has taken various measures to take the land service to the doorsteps of the people to stop the harassment of the people in land management and to make the related services easily available.
The Land Service Platform has been set up to enable the common man to complete other activities including land protection at home using information technology.