All Section, City
'Anti-liberation forces won't be allowed to rise'
---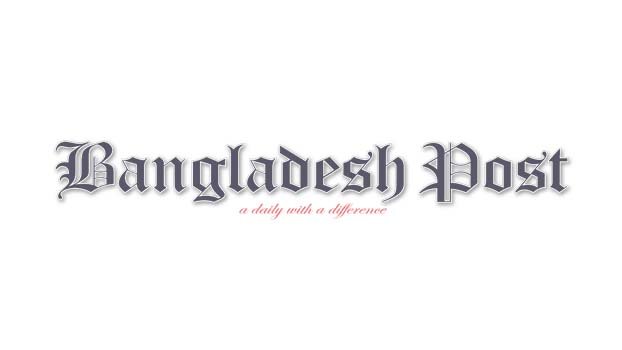 Fisheries and Livestock Minister SM RezaulKarim has said that anti-liberation forces will not be allowed to rise in Bangladesh.
He made the remark while addressing the inaugural function of Naval Rally 2021 organised by Central Executive Committee of Bangladesh Awami Matsyajibi League at Mill Barrack Naval Jetty in Gandaria of Dhaka on Tuesday on the occasion of the birth centenary of the Father of the Nation and the golden jubilee of Independence of Bangladesh.
At that time, he said, "Some of the Razakars (War Crminals) of 1971 are creating chaos in the country in the names of Hefazat-e-Islam, Nizam-e-Islam and Muslim League. Islam does not believe in violence, terrorism or militancy. The Prophet Hazrat Muhammad (PBUH) prohibited not to create anarchy in the name ofreligion. He advised not to oppress anyone, not to create sedition. Theseare bigger crimes than war. However, some unruly, communal forces in the name of Islam want to take Bangladesh to a new state of instability."
In this context, the Minister further said, "When the country is at peace, when there is no shortage of food, clothing, shelter, education and medical treatment, a group of people belonging to the defeated anti-liberation forces are unable to tolerate it."
"Anti-liberation forces did not die.Their ghosts are still alive and their children are active in creating anarchy in this country. These people do not like the Liberation War or the current peaceful state of Bangabandhu's Secular Bangladesh," he added.
They also cannot bear the country's irresistible pace of development under the prudent leadership of Sheikh Hasina. That is why Khaleda Ziais trying to destabilize the peaceful environment of the country with MirzaFakhruland some others from her own home."
SMRezaulKarim further said, "At present, not a single person is starving. Everyone can go to the educational institutions. Bangladesh has seen unimaginable improvements in basic human rights. At present, Bangladesh is in the best position in the world to extract Hilsa. We have been able to bring about a radical change in fish production worldwide acquiring the third position in freshwater fish production and fifth position in farmed fish production. The fishermen have played a huge role in this."
He also said, "Prime Minister Sheikh Hasina has given utmost importance to the fisheries sector.The Prime Minister has taken bigger projects so that we can earn foreign currency by exporting fish.Unemployment can be eliminated through fish farming as well. Our youthsare becoming entrepreneurs by farming fish. Fish farming is now a matter of pride. It also can support to meet financial crisis."
The minister urged every leader and activist of the MatsyajibiLeague to build resistance wherever there is criticism of Bangabandhu's ideology, Sheikh Hasina's leadership and the spirit of the Liberation War.
President of Bangladesh Awami Matsyajibi League MdSayidur Rahman presided over the function. Acting President of the organisation Saiful Islam Manik, General Secretary Lion Sheikh AzgarNaskar and other leaders were present at the programme.