All Section, City
Anti-liberation force still active: Ctg DIG
---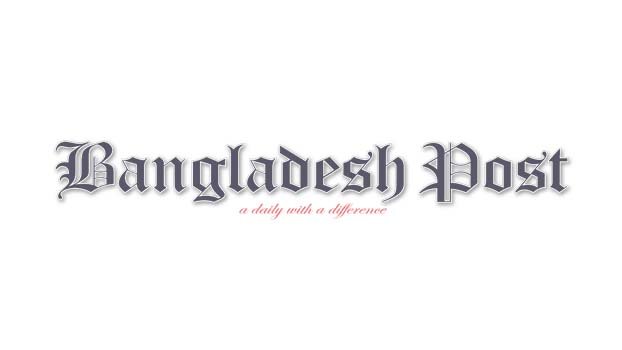 Chattogram Range DIG Md Anwar Hossain said, if the consciousness of the great liberation war is lost, our existence will be endangered. Therefore, we have to be ready to build the golden Bengal of Bangabandhu's dream in the coming days by showing respect to the heroic freedom fighters and presenting the correct history of the great liberation war to the new generation. Even after 50 years of great independence, we are not safe. Poisonous anti-independence people can hit the country at any moment if given a chance. We have to be ready to protect the country and the nation from them, we have to be vocal.
He was speaking as the chief guest at the Bir Muktijoddha reception held at Chattogram District Police Lines in Halishahar on Wednesday on the occasion of the golden jubilee of Victory Day.
DIG Anwar Hossain said, "We have achieved independence and victory of Bangladesh through the great war of liberation under the leadership of Bangabandhu Sheikh Mujibur Rahman, the father of the greatest Bengali nation for thousands of years." For this the heroic freedom fighters are the best children of the nation. Many of them have left us and gone to the land of no return. In the future, perhaps the best children of the nation will not have the opportunity to receive.
The district police is proud to honor the heroic freedom fighters on the golden jubilee of this great victory and on the centenary of Mujib.
Chattogram Deputy Commissioner Mohammad Mominur Rahman said, "We could not have achieved independence without Father of the Nation Bangabandhu." Today we are the citizens of an independent sovereign country for the heroic freedom fighters.
Hon'ble Prime Minister Sheikh Hasina, the worthy daughter of the father of the nation, is doing everything from allowances, honorariums and quotas of heroic freedom fighters. If he was not in power, the welfare of the heroic freedom fighters would not have been ensured. The government is trying its best for the welfare of those for whom we got an independent country. Not only the golden jubilee of great freedom and victory, but also the heroic freedom fighters will continue to try to make the reception more beautiful and splendid in the future.
Chattogram District Superintendent of Police SM Rashidul Haque presided and Additional Superintendent of Police (Headquarters) Sujan Chandra Sarkar conducted over the function.
Additional DIG (Admin & Finance) Md. Iqbal Hossain, Additional DIG (Operations & Intelligence) Md. Saiful Islam, Chattogram Bangladesh Muktijoddha Sangsad Chattogram Metropolitan Unit Commander Bir Muktijoddha Mozaffar Ahmed, District Unit Acting Commander Sarwar Kamal Dulu, Chattogram Press Club General Secretary Md. Farid Uddin Chowdhury, District Police Additional Superintendent of Police (Administration) Afruzul Haque Tutul, Additional Superintendent of Police (South) Md. Jahangir, Additional Superintendent of Police (North) Kabir Ahmed, Additional Superintendent of Police (DSB) Abdullah Al-Masum and other senior police officers, district and metropolitan freedom fighters were present.
At this time 264 heroic freedom fighters were given reception.