City
Amendment to anti-human trafficking law demanded
---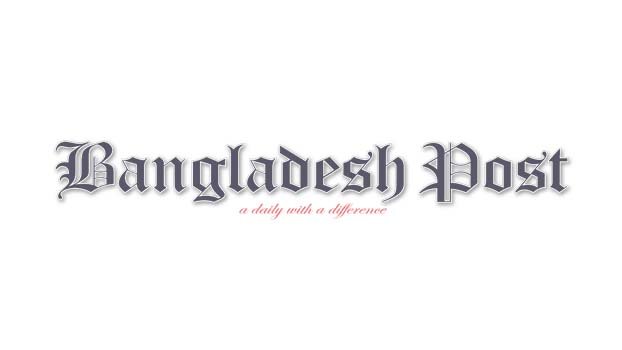 Owners of different recruiting agencies alleged that the anti-human trafficking law is being misapplied. A section of evildoers are taking advantage from loopholes of the law and harassing many innocent people, especially owners of recruiting agencies, by filing false cases under the strict law. In many cases, law enforcers arrest innocent people without properly investigating allegations.
The owners of the recruiting agencies demanded amendment to 'The Prevention and Suppression of Human Trafficking Act, 2012' so that no one can misuse the law and real culprits come under punishment.
The allegations and the demand were made at a press conference at the Dhaka Reporters' Unity on Sunday (September 26). The speakers of the press conference sought intervention from the Prime Minister, Home Ministry and Expatriate Welfare Minister for taking action against misusers of the law.
Haji Md Aktar Hossain, owner of Golam Rabbi International and a victim of misuse of the law, read out the written statement. BAIRA members and some Mauritius-returnee expatriates were present at the press conference. Among them, M. Tipu Sultan, president of Recruiting Agency Oikya Parishad, its general secretary Arifur Rahman, Lima Begum, secretary general of BAIRA Kalyan Parishad, Golam Mostafa Babul, proprietor of Eastland Networks, and Ahamudur Rahman of Mahabub International.
Aktar Hossain said that his recruiting agency sent one Moriom Akhter to Mauritius on February 5 in 2020 on work permit following the government rules properly. There she joined an RMG factory named Firemount Textiles Ltd.
However, after reaching there, she began living with one Shah Alam, canteen director of the company, as 'husband-wife' instead of the company's dormitory. She also developed relations with Anil Kohli, owner of the company.
According to the written statement, Moriom later returned to the country safely, but she filed a case with the Rampura Police Station in Dhaka on July 7 in 2021 under anti-trafficking law against Haji Aktar Hossain, his son and some others. The anti-human trafficking law does not cover the allegations that Moriom mentioned in her case statement. However, the case was recorded under Sections 7, 8 and 9 of the law and Aktar Hossain was arrested in the case. Later, he was released on bail.
It was said in the press conference that the incident had a negative impact on the labour market in Mauritius. "Our company was supposed to get 500 more visas through the Mauritius company. However, after this incident we were deprived of the visas. Alongside our company, the country was also deprived as the visas went to India," said Aktar Hossain.
Aktar Hossain and other participants of the press conference demanded fair investigation into the matter and amendment to the law. "Human trafficking is a heinous crime. We want human traffickers to be severely punished and innocent people not to be harassed due to loopholes in the law," they said.