Country
Ambassador of trees
---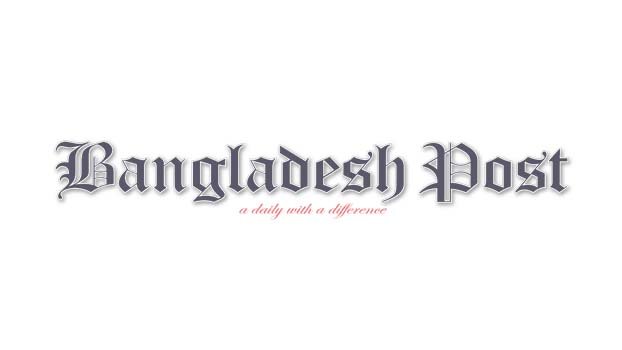 A voluntary Tree lovers' group in Rajshahi is engaged in planting saplings of various trees in different places of the city to retain environmental balance and to save the biodiversity.
Founder of the Tree lovers' Group Akhter Hossain inaugurated its environment-friendly tree plantation programme on September-9, 2015 by planting the sapling of a 'Bokul' tree in front of the main entrance of Rajshahi Railway station. Now, with more than 30-member of the group are working tirelessly to transplant saplings of various trees in various places of the city.
Volunteer Golam Rabbani Rajon of the group informed, the environment is losing its balance regularly. They are striving with their tiny-effort to present the future generations a clean, wholesome environment. He added, there is no alternative to trees to save the world from natural disasters. For this reason, they are working to increase the forest and to transplant saplings of trees. He further said the group has so far transplanted and distributed more than 500 saplings of various trees.
He mentioned no one except the members of the group has assisted them so far. Only the financial assistance from the group members and their co-operation has brought the organisation to this point. All members under the group were working voluntarily, without any salary or honorarium for several years.
Founder of the Tree Lovers' Group informed, the activities of the group are directed with the slogan, ' Tree is life and the world, Let us plant trees.' The role of trees is irresistible in maintaining the balance of the world. That is why 'we started a movement of tree plantation by loving nature because only the trees have kept all the human beings and the animals alive'. If the tree is alive, we would also remain alive, the world will remain alive.'
He mentioned, "We have transplanted saplings of various trees and distributed those in different areas. Moreover, we also take care of the trees so that they can grow smoothly. The cost for the work is provided by my and the group members' personal fund".
Concerned sources informed, many volunteers are now working for the group. Of them the names of Globe trotter, environment lover Tanvir Opu, Al-Amin, Abdus Salam, Moniruzzaman Sohel, Zahirul Islam, Faruk, Nayan and Sakib are worth mentioning.
In addition to Rajshahi, the group members have transplanted saplings of various trees in Shibganj of Chapinawabganj district, Manda of Naogaon district, Sadar upazila of Faridpur district and the places surrounding the Jatiya Sangsad Bhaban area in Dhaka.