National, Back Page
Amar Ekushey Book fair abuzz with bookworms
---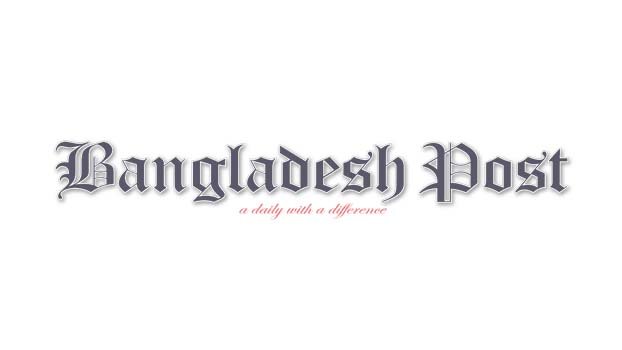 The Amar Ekushey Book fair witnessed a big turnout of bookworms ahead of International mother language day. People from different walks of life thronged the fair yesterday, imbued with the spirit of love for their mother tongue. Clad in flowers and colorful cultural attire, the crowd was found roaming around the book fair on Bangla Academy premises and adjoining Suhrawrady Udyan as the fair became a heaven for bookworms. As the day progressed, the crowd got bigger and the fair more animated.
"Our brave sons sacrificed their lives for the Bangla language. For them, the world recognizes 21 February as the international mother language day. Ekushey book fair is the key event to spread our sacred culture, language and literature. I along with my family came to the fair to purchase books on the Language Movement, as the new generation should be introduced to the glorious history of Ekushey February," said Shahed Alam, resident of Dhanmondi who was at the fair with his family members.
Publishers said, there is a high demand for books on the Language Movement, but they felt that the number of available titles was insufficient.Bookworms also expressed their frustration as only a few books on the Language Movement arrived. According to Bangla Academy information Centre, only 19 new titles on Language Movement have been released at the fair.
Among these are "Banglar Lokshongskritite Bhasha Andolon o Muktijuddho" by Mamun Tarafdar from Ria Publication, "Bhasha Andoloner Kotha" by Gulshan Ara from Asia publication, and two books titled "Sirajganjer Bhasha Andolon" and "Bhasha Andolon Chhatra League" by Abdul Alim from Agami Publication.
Rafid Hasan, a stall attendant of Bangla Academy stall located at Shahrawrdy Udyan, told Bangladesh Post that many students, academicians are searching books on Language Movement, but for insufficient titles, they are frustrated. But a good number of books on the titles were already sold.
He also said that 'amar dekha noya china' written by Bangabandhu Sheikh Mujibur Rahman is at the top of books sold. Publishers and sellers expected massive turnout of Bookworms today as the nation observes Amar Ekushey February at Central Shaheed Minar, which is located near the book fair.
This year Bangla Academy has set the theme of the fair as "Birth Centenary of Bangabandhu" dedicated to the iconic leader, marking his birth centenary The authorities have allotted 179 units at the Bangla Academy ground to 126 organizations and 694 at the Suhrawardy Udyan to 434 organizations and a total of 34 pavilions have been allocated this year.
The stalls for the mainstream publishing houses have been placed inside Suhrawardy Udyan while government organizations and the Bangla Academy set up their stalls inside Bangla Academy compound.